Maharashtra government's digitization drive too slow, says chief secretary
Chief secretary Manukumar Srivastav was upset as the ambitious drive of the government to update 7/12 extracts was not being implemented swiftly. He was specifically dissatisfied with the performance in districts of Pune and Konkan revenue divisions.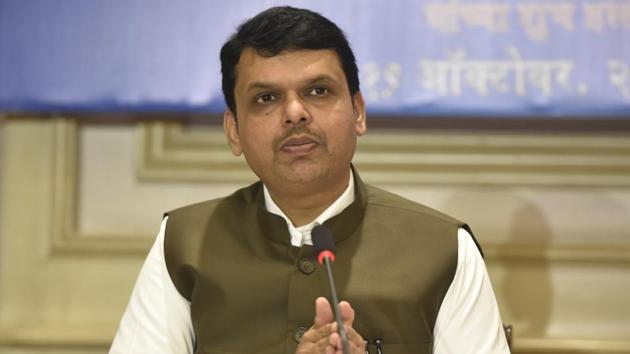 Updated on Jun 16, 2017 05:35 PM IST
Is Chief minister Devendra Fadnavis' ambition to make Maharashtra transparent with the help of information technology getting unrealistic? If report submitted at the annual revenue conference held in the city is to be believed, administration is lagging behind to meet the expectations of top political and bureaucratic leadership to understand and implement government initiatives.
Chief secretary Manukumar Srivastav, who is credited with bringing about several changes through IT, expressed his displeasure in strong words on several occasions at the annual revenue conference, which was attended by chief minister Devendra Fadnavis and revenue minister Chandrakant Patil. "Situation is not good. We will not be able to handle things in future if we continue to tackle issues with old, traditional ways," Srivastav said on one occasion.
Six revenue divisions in Maharashtra, comprising 36 districts, submitted their last year's performance while Srivastav presented them before top revenue officials.But chief secretary was not happy with the performance of revenue officials. He was of the view that revenue department had to speed up for online 7/12 extracts (record of ownership of land), dispose quasi-judicial matters, e-district initiative and Right to Service. Srivastav even warned revenue officials of initiating disciplinary action if administration does not act fast and follow newly laid procedure.
Srivastav was upset as the ambitious drive of the government to update 7/12 extracts, is not being implemented speedily. He specifically was dissatisfied with performance in districts in Pune and Konkan revenue divisions.
Same was the case about another drive - chawdi wachan - under which all land record is being read out publicly at a particular spot in the village."Several districts have not done well in this respect. Deadline for special drive for chwadi wachan - is today. We have not even achieved 25 per cent target. This is disturbing," Srivastav said.
He drew attention of revenue officials to new regulation, which make revenue officials mandatory to dispose off land dispute case within a period of one year after they are filed. "The new regulation has come in April 2016 but number of pending cases is increasing.In many cases even primary work of data entry is not completed," Srivastav observed and advised revenue officials not to adjourn hearing of the case and dispose off the matter in maximum three hearings. "You may even loose your job if this particular work was brought under Right To Service," he said.
Chief secretary expressed strong displeasure over non-action on issuing of non-agriculture land certificate in the areas, where state government has given final approval to the development plan (DP). "As per government resolution, agriculture land seizes to be agriculture if it falls under the final development plan. We are supposed to take su-moto action in this regard. But we are simply raising queries", he said at one moment.
Srivastav said government has introduced 375 online service under the banner of "Aaple Sarkar" and 65 of them were directly related with revenue department. "We are still accepting offline applications." He said government has decided to stop any off line application for any service from August 1. "We must brand for digital Maharashtra where all the services and record is available on one platform," he said.
Close Story
Personalise your news feed. Follow trending topics