National organ donor's day: Pune now has 16 authorised hospitals for organ transplant
Ruby Hall clinic second in state to conduct organ transplant in 1997, says ZTCC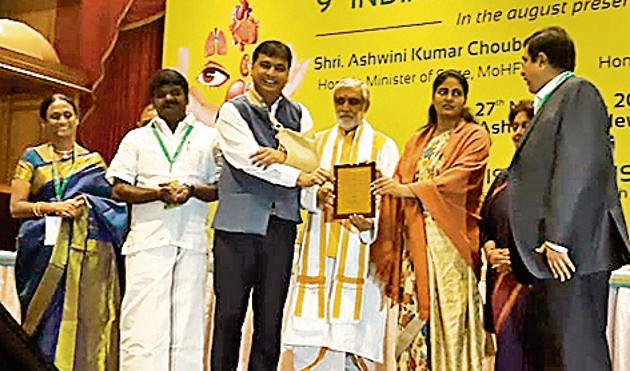 Updated on Dec 01, 2018 03:40 PM IST
Hindustan Times, Pune |
Nozia Sayyed
With national organ donor's day being celebrated on December 1, members of zonal transplant coordination committee (ZTCC) recall the efforts taken to convince the relative of a brain dead patient to donate organs and counsel them about how even one organ can give a new life to someone.
City's first organ transplant operation and the state's second was carried out at Ruby Hall clinic on April 11, 1997. The state's first transplant was performed in Mumbai on April 7, 1997.
Arati Gokhale, ZTCC coordinator, said, "More than two decades after the first transplant operation in the state, the challenges before us have drastically reduced because of increased awareness and medical advancement. People now come forward to register and pledge their organs for donation."
Gokhale said that the number of hospitals in the city that are authorised to carry out transplant operations has also increased from four — Ruby Hall clinic, Poona hospital, King Edward memorial hospital and Jehangir hospital — to 16.
At a function related to the 9th Indian Organ Donation Day in Delhi on November 27, the central ministry of health and family welfare and National organ and tissue transplant organisation (Notto) awarded the Maharashtra state human organ transplant department for their efforts in promoting cadaveric donation and holding 302 awareness programmes in 2017-2018. Ashwini Kumar Choubey, minister of state for health and family welfare, was present on the occasion.
Dr Shailesh Puntambekar, a uterus transplant surgeon and director of Galaxy Care Hospital, who conducted India's first uterus transplant on 27-year-old Meenakshi Walan, who received the organ from her own mother, in 2017 received an award at the function.
Puntambekar said, "In this year alone, more than 600 patients have registered with us to get a uterus transplant done and are currently on the waiting list. The award is an added feather on the cap, and has managed to put Pune on the global list."
A new lease of life
In order to celebrate national organ donor's day, ZTCC has organised a get-together today, (December 1) where families of all the organ donors have been invited. The event will take place at Apte hall, on Apte road, near Hotel Shreyas between 11 am and 1 pm. The event will witness felicitation of families of deceased organ donors.
Statistics of organ donation from Jan 1 to November 25, 2018
Number of deceased donors- 121
Cadaveric organ donations in the state between Jan 1 and Nov 25, 2018
Kidneys- 174
Heart- 31
Liver- 110
Pancreas- 6
Lungs - 8
Heart + lungs- 1
Skin- 134
Cornea- 569
Bone- 1
Close Story