Principal speak: Ketan Kotecha opens up about plans for Symbiosis Institute of Technology
Updated on Mar 22, 2019 05:18 PM IST
The curriculum not only includes core engineering subjects, but also subjects like liberal arts and foreign languages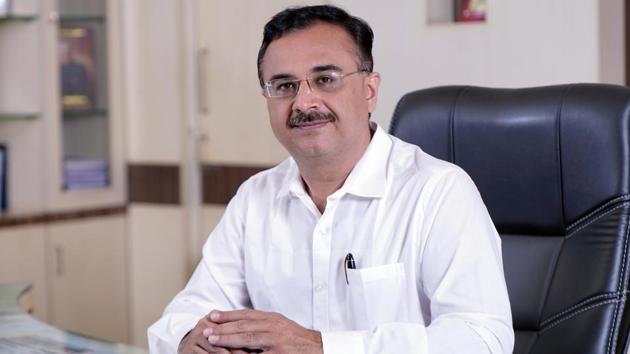 Ketan Kotecha is at the helm of the Symbiosis Institute of Technology, Symbiosis International (deemed university). He is also the Dean of Faculty of Engineering at the University. An exceptional academic leader, he has a firm grip on the steering of the institution towards desired vision and mission for 23 years. He opens up about the plans for the institution.
What steps are being taken to enhance the students' skills?
Students' skill enhancement is an ensemble activity at SIT which is incorporated at various levels of our teaching-learning process. The curriculum not only includes core engineering subjects, but also subjects like liberal arts and foreign languages.
Hands on knowledge is imparted to the students in the form of guest lectures, workshops, buddy sessions, industry visits and courses.
What are your plans for the future?
The institute strives to create complete engineers equipped with not just leading edge education but also sensitized towards their role as individuals in a society. SIT endeavors to create lifelong learners and conscientious human beings. A multitude of courses/subjects in upcoming areas would be introduced.
What are the steps taken for students' upgradation?
Students are exposed to global opportunities. The institute follows an interdisciplinary to education. Through guest lectures and industry interactions they are tutored on ethics, values and skill sets.
Personalise your news feed. Follow trending topics