Transgender barred entry to Pune's Phoenix Market City mall; authorities deny claims
Hindustan Times, Pune |
, Pune
Shalaka Shinde
Mar 17, 2018 02:48 PM IST
According to Dalvi, when she went to Phoenix (Market City) mall, the female security guard over there was looking and behaving weirdly with her.
A transgender alleged that she was stopped from entering the Phoenix Market City mall, located in Vimannagar area of Pune, on Thursday night at around 8pm. Sonali Dalvi, 31, who is a social activist working with a local non-government organisation (NGO), spoke against the treatment meted out to her by the security personnel at the mall. She reacted through a video that her friend recorded and posted on social media.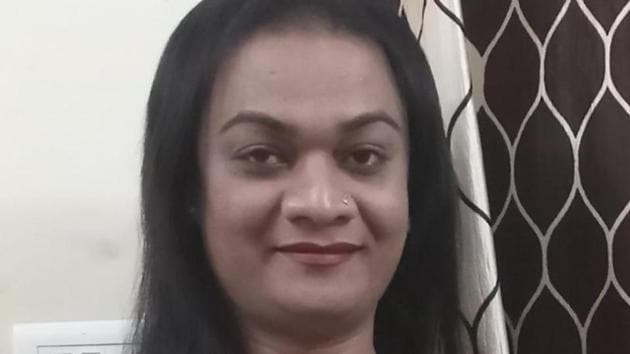 According to Dalvi, when she went to Phoenix (Market City) mall, the female security guard over there was looking and behaving weirdly with her. "The guard told me that I cannot enter. When I asked her why, she called a few men there who were senior security personnel. They told me that it is the mall's policy to not allow entry to transgenders. When I asked them to show me the policy papers, the security personnel refused to produce it," said Dalvi.
The video of the incident was posted by Shyam Kunoor, 29, a LGBTQ activist and member of an online support group called Mist. Manoj Gohilkar, 20, also of the LGBTQ community, shot a video of the incident on his phone, while Shyam posted it on Facebook after Sonali approached him for help.
Dalvi was arguing with the mall security for around an hour. However, the security did not relent and Dalvi had to leave. She added that the men and women leaving and entering the mall through the door were supporting her, but the security did not budge.
The management of Phoenix Market City, Pune, issued the following statement, "This incident took place last evening and we would like to clarify that the person concerned was allowed to enter the mall premises within no time. We would like to state that based on the detailed report from the security agency, the person in question was asked for verification by the security guards and directed to the desired destination in less than five minutes. We regret any inconvenience caused to the customer, but security precautions are part of the process. We would also like to clearly state that we neither had nor have any intentions of hurting sentiments or discriminating anyone basis their caste or gender. In fact, we strongly believe in inclusive society. Phoenix Market City is more than a shopping and entertainment destination - we have been at the forefront of bringing social and cultural issues to our patrons through our many events. It's a public place and everyone is welcome."
The mall management has reportedly claims that they have the CCTV footage that shows Dalvi entering the mall on the said day.
However, Dalvi said, "They were treating me like some terrorist or criminal. Tomorrow, my next generation might get similar treatment." She said that she has been to airports, clubs, coffee shops and other social places, but has never been treated like this.
However, other members of the LGBTQ community have a different story to tell.
"This is not the first time that this has happened. Some two months ago, my partner and I were stopped from entering Agent Jack's (a bar-restaurant) in ABC Farms. In Hyderabad, I was with a transgender friend and we had gone out to watch Time Out. They stopped us from entering and we fought them. When my transgender friend started speaking in English, they were surprised and said that they would let her in but not the other person," said Shyam Kunoor. He added that the behaviour is not only homophobic and transphobic but also classist.