Air India cites non-viability for discontinuation of Chandigarh-Bangkok flight, data reveals otherwise
Sep 19, 2018 01:07 PM IST
The flight that flew four days a week was started in last December with overwhelming response. 
Though the reason stated by Air India behind the discontinuation of its flight between Chandigarh and Bangkok is poor performance, the data that HT gained access to projects a different picture. The flight did not perform as bad as it was claimed by the airline management while grounding it permanently last week. The flight clocked 82% occupancy in its last operating month of June.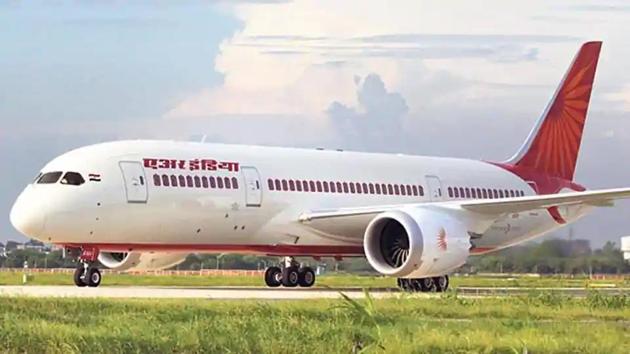 The flight that flew four days a week was started in last December with overwhelming response. However, Its occupancy dropped in subsequent months, but it was not entirely due to its unpopularity or lack of potential in the sector.
Air India's local official, who wished not to be named, said back-to-back airport closures in February and May casted bad impact on bookings.
A local travel agent, Vineet Sharma, said there was a trust deficit among passengers during the airport closure.
By the time normalcy returned, the airline diverted the flight for Haj in July and permanently terminated before it could be resumed from October 1.
Though airline local manager MR Jindal sticks to management's stand that the flight was not financially viable, a market official of the airline says the management could have shown little patience and give it more time for overall assessment since traffic in next few months would have picked up.
Airport CEO Suneel Dutt says the airport has huge potential for international flights. "We will again talk to Air India management to reconsider their decision," he adds.
The Punjab and Haryana high court on Tuesday asked Air India to file an affidavit stating why it was discontinuing its flight between Chandigarh and Bangkok. During the resumed hearing on a public interest litigation (PIL), the counsels pointed out that Air India had announced the decision even without taking court into confidence as promised earlier. The high court (HC) asked Air India to apprise it of its plan to connect Chandigarh to another destination — Singapore. The response is sought by September 25.