IT park project: CHB stops auction after failing to find bidders
Developers and builders are of the view that the reserve price for the sites is very high.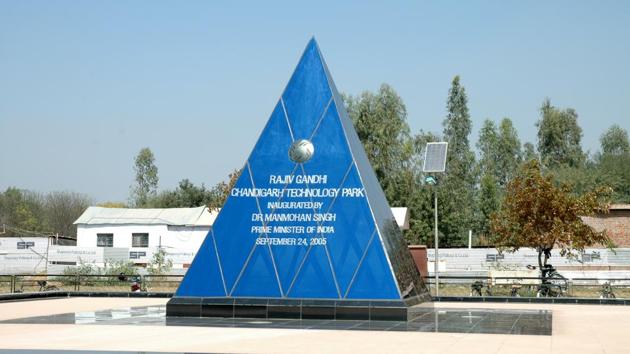 Published on Jun 28, 2018 02:19 PM IST
After failing to find bidders for the fifth time in the past one year for 18 sites in Rajiv Gandhi Chandigarh Technology Park in (RGCPT) under the Habitat Project, Chandigarh Housing Board (CHB) has stopped the auction and is preparing a proposal to dispose of the properties.
Developers and builders are of the view that the reserve price for the sites is very high. Kamaljit Singh Panchhi, the chief advisor of the Property Consultant Association, said, "Who will buy commercial property on leasehold, especially when the reserve price is so high. The same chunk of land is easily available at a lesser price elsewhere on freehold basis."
However, CHB chairman AK Sinha had a different view. "As far as the rates of the sites are concerned, they are according to the collector rates only," said Sinha, adding, "We have stopped the action of properties and are in the process of preparing a proposal on how to dispose of the properties. We will give the presentation to the UT administrator before taking any final decision."
THE PROJECT
In October 2006, the CHB decided to develop residential/commercial properties on 123 acres of land on 20 sites and transferred the land to Parsvnath Developers in IT Park.
However, the project could not materialise, and applicants started demanding their money back, following which the builder approached the court. In January 2015, the arbitrator appointed by the apex court directed the board to refund ₹567 crore to the builder, following which the land was transferred back to CHB.
The board then decided to construct around 1,000 flats on two sites itself while the remaining 18 sites were to be auctioned to a builder/developer.
The Board had proposed to come up with a hospital on 8.23 acres, the reserved price of which is ₹308 crore, while the school site at 4.5 acres has a reserve price of ₹188 crore. The residential plot of 4.55 acre is at a reserve price of ₹181 crore. Both the school and hospital sites are on leasehold, while residential site is on freehold.
The board had even decided to bifurcate the size of the plots and also increased the Floor Area Ratio (FAR) of commercial plots, but still got no buyers. In the past one year of auction, board has only sold a site to Indian Oil for setting up compressed natural gas (CNG) pump at a cost of ₹21 crore.
Close Story