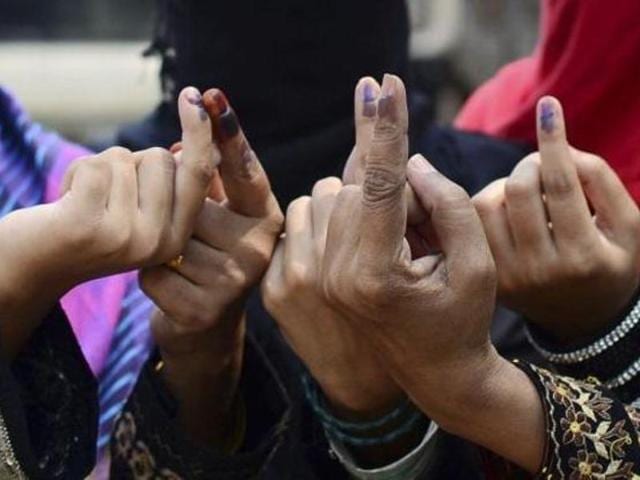 No early elections, Punjab will go to polls in Feb 2017: CEC
Chief election commissioner of India (CEC) Nasim Zaidi on Monday ruled out early assembly polls in Punjab.
UPDATED ON DEC 28, 2015 08:57 PM IST
Chief election commissioner of India (CEC) Nasim Zaidi on Monday ruled out early assembly polls in Punjab.
"The elections would be held in the state as per schedule — February 2017," Zaidi told reporters in Amritsar. The CEC was here to review the status of special summary revision work of electoral rolls with January 1 as the qualifying date. He held a meeting with Punjab's chief electoral officer VK. Singh, Amritsar and Tarn Taran deputy commissioners, who are designated as district electoral officers, and other officials.
The key challenge before the poll panel is to check distribution of money and liquor to lure voters, said Zaidi.
He said stern steps will be taken to tackle the menace. "One such step is treating the distribution of money and liquor during as criminal offence and not just an offence related to electioneering," said Zaidi, adding that the final decision will be taken by the central government by making the necessary changes in the laws.
"We have managed to check the use of muscle power in elections," he claimed.
Asked about the possibility of holding the Lok Sabha and Vidhan Sabha elections simultaneously, Zaidi said the commission is strongly in favour of it as the exercise would save a lot of money, time and energy.
"However, there must be a consensus among all leading political parties on it and only then the commission can move forward," he added.
During the meeting, the Punjab CEO told the CEC that under the National Electoral Roll Purification and Authentication Programme (NERPAP), an intensive door-to-door verification was conducted throughout the state. As many as 7,63,119 names were deleted due to reasons such as death while 1,86,879 new electors were enrolled up to August this year.
The CEO disclosed that the projected population of the state for 2016 is 2.95 crore and the total electors are 1.91 crore. The projected eligible population of the state is 1.99 crore which means that about 8 lakh eligible people have not got enrolled so far. This means that 96.22% of the eligible population stands registered as voters in Punjab, he said.
Zaidi directed the officers to ensure that electoral rolls are correct and any eligible elector who is not enrolled yet should be registered during the continuous revision in 2016.
Close