Now, northern railways staffers can report on cleanliness, facilities through WhatsApp
Hindustan Times, Ludhiana |
, Ludhiana
Amarpal Singh
Jun 25, 2018 12:13 PM IST
Will be opened for public later
In yet another move to improve facilities and provide comfortable journey to passengers, Northern Railways has started a Whatsapp group to monitor cleanliness as well as the condition of the facilities available, such as air conditioners in compartments.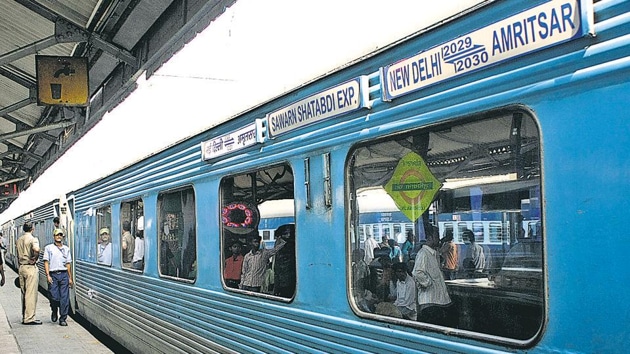 This is the second such service on WhatsApp being used by the railways. Earlier, it provided a free interface to get live update of all trains through WhatsApp number 7349389104.
Apart from this, Union railway minister has launched a mobile application 'Rail Madad' this month, through which passengers can lodge complaints and can check the status of their complaints.
A senior officer of the Northern Railway said passengers usually complaint regarding non-functional fans and air conditioners, dirty coaches and non-availability of water. So the railway board is coming up with different initiatives to solve such issues.
Recently, railways started deploying a 'train captain' on the long route trains, which have been given the responsibility to address passengers' complaints.
Telling about the WhatsApp group, chief public relation officer of Northern Railways said the Northern Railways is the busiest zone. Through this group, the senior officials will keep a check on cleanliness and maintenance in trains. "As of now, it is a pilot project and only railway employees can post in this group. It will be opened for passengers later," he said. Later, passengers can send in their requests on the group and the same would be forwarded to the authorised personnel by the official overseeing the group.
"For passengers, there is a mobile application 'Rail Madad'. In which passenger has to register by entering his name and mobile number and can lodge the complaint. The action taken on the complaint is then conveyed to the passenger through SMS," he said.
"Additional sanitary measures are being taken as bio-toilets are beinbg build, which would preserve the cleanliness of the station and railway tracks," he said.