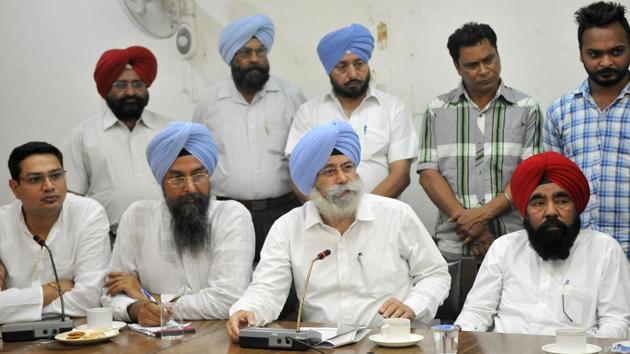 Phoolka promises to raise issues faced by 'common man' in assembly
UPDATED ON MAY 04, 2017 03:57 PM IST
Leader of the Opposition HS Phoolka demanded Rs 1 crore as compensation from the government for the kin of naib subedar Paramjit Singh, who was killed by Pakistani troops on Monday.
In response to the ex-gratia relief of Rs 12 lakh announced by Punjab chief minister Capt Amarinder Singh to the soldier's family, Phoolka asked, "If the AAP government in Delhi can provide a compensation of Rs 1 crore to the soldier's kin, why not Punjab government?"
"Chief minister Amarinder Singh has announced Rs 12 lakh compensation to the soldier's kin but it is a low amount. If he is also visiting the family, then he should provide them with Rs 1 crore compensation," added Phoolka, who visited Ludhiana under 'Punjab Yatra' on Wednesday.
He further said, "Soldiers put their lives at risk and are ready to sacrifice for the security of the country. A policy should be formed under which each fallen soldier's kin is provided a compensation of at least Rs 1 crore."
"The Delhi government has already made a policy to provide Rs 1 crore compensation. We will raise the issue in the upcoming assembly session in June." He said the central government should take required steps in this regard.
Naib subedar Paramjit Singh (42) of 22 Sikh Infantry was one of the two soldiers mutilated by Pakistani troops on Monday. He was cremated with full military honours at his native village in Vain Poin near Tarn Taran on Tuesday.
Col RS Sohi (retd), president, Ex-servicemen welfare society of Ludhiana, said, "The families of soldiers should not be exploited. The compensation should be provided within a fixed period so that the family is not forced to run from pillar to post."
"The government should form a policy so that the kin of each martyr gets an equal compensation. A compensation of Rs 10 lakh to Rs 20 lakh is low," he added.
Close