Police set up teams to crack down on rave parties in Himachal's Kullu
Dec 08, 2017 12:50 PM IST
The district administration has set up dedicated teams to keep a check on drug cartels that cultivate cannabis and poppy.
Ahead of the year-end tourist rush in the hill state, the Kullu police have constituted squads to keep tabs on rave parties that have gained notoriety for illicit drug trade.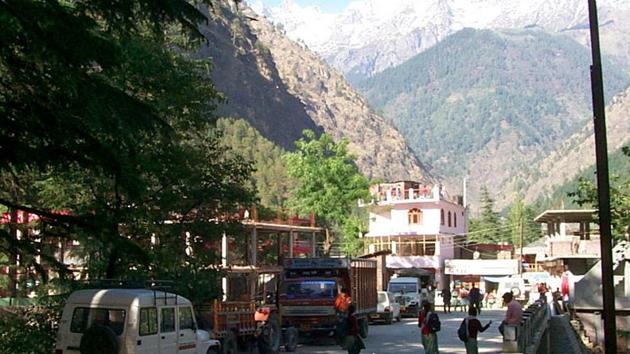 The rapidly increasing drug menace in the district has been a cause of concern for successive governments, but they have failed to chalk out an effective strategy to contain drug cartels that have been active in the region for past three decades.
Taking cognisance of the suo moto public interest litigation, the Himachal Pradesh high court had on Tuesday pulled up the administration in Kullu over the rave party culture in the district. The court specifically questioned the state government as to how the district administration allowed such parties in Kasol, a village infamous for narco-tourism.
Kasol, a popular tourist destination for Israelis, known as 'mini Israel', has over 100 eateries that have come up in the village in recent times. Many of these are being run without permission from the tourism department. Over the years it has become infamous for narco trade.
The district administration has set up dedicated teams to keep a check on drug cartels and cultivate cannabis and poppy. "The teams have been directed to file weekly action taken reports," said Yunus, Kullu deputy commissioner.
Speaking to HT, Kullu superintendent of police Shalini Agnihotri said, "The parties are organised in places, which are inaccessible by road and it is usually a 30-40 minute trek." The SP added: "Police have also asked the district administration to crack down on restaurants running without permission."
This year, police have arrested 167 persons under the NDPS Act of which 137 were Indians and 30 foreigners.
About rave parties in HP
Rave parties, also known as full moon parties in Himachal, gained popularity in the late eighties. Such events are organised in deep forest areas and coincided with full moon night. Initially, the parties were organised mainly in woods in Kullu, Manali and Parvati valley — infamous for its narcotic trade, particularly cannabis. Later, rave parties gained popularity in other areas of Kangra district. These full moon parties commence at dusk and culminate at dawn. Apart from disc jockeys, organisers also provide food liquor to those who attend it.
Police investigations revealed that after finalising the venue for the full moon party, the invitation are verbal and spread among tourists, particularly foreigners . "Investigations have revealed that word about rave parties are spread through special media and the entry fees ranges from ₹5,000 to ₹30,000," says Shalini, who recently busted a few rave parties in Kasol and areas adjoining it.
In Kullu, rave parties are popular in Manikaran, Kasol, Pulgha and peripheral villages around tourist town Manali. The rave parties are organised clandestinely to evade police vigil.