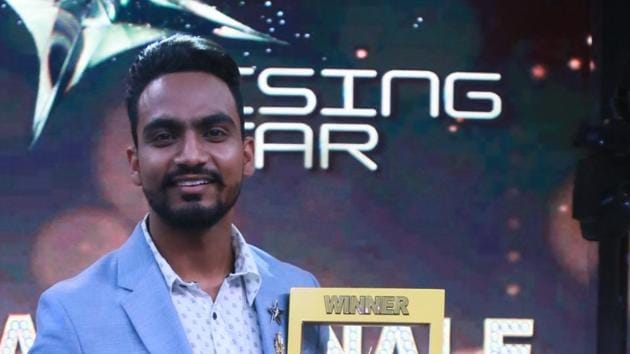 Singer Bannet Dosanjh among Top 30 Under 30 at HT Youth Forum 2017
In the run-up to its sixth edition of Top 30 under 30, Hindustan Times profiles 30 young achievers who will be felicitated at its flagship event on May 26. They are from fields ranging from the forces, academics and art to entertainment and sports. Among them is Bannet Dosanjh.
Hindustan Times | By HT Correspondent
UPDATED ON MAY 25, 2017 06:07 PM IST
Rising Star: Bannet Dosanjh, 22, Dosanjh Kalan
This young man from a village near Jalandhar became the latest singing sensation of India when he won the Rising Star reality show this year.
Inspiration: My village Dosanjh Kalan, which has produced many luminaries in the field of entertainment, politics and sports, has always inspired me to aim higher and higher. I have also been greatly inspired by Diljit Dosanjh, a singer and actor par excellence who has always encouraged me.
Secret sauce: Hard work and circumstances. "Right from my childhood, I tried to excel at studies, sports and co-curricular activities because I never wanted my father, who wasn't well off, to regret the decision to educate me. I didn't want to disappoint my parents, so the habit of working hard became deeply ingrained in me."
Challenges facing India: "It is unfortunate that we Indians feel that rules are made only to be broken. We also lack discipline. Our youngsters dream big but don't want to struggle or work hard to achieve their goals. We find it challenging to stray true to the work at hand, and look for short cuts. It's due to this that corruption is flourishing in every field."
Uplifting feature: "It is very uplifting to see how Indians are always ready to help each other. I also love our unity in diversity."
The road ahead: "I want to be a successful playback singer and vindicate the trust people have reposed in me. I also want to write and compose songs that you can enjoy as a family besides promoting Punjabi folk music and culture."
As an agent of change: "I will do my best to be a role model for youngsters by working hard and achieving greater heights in the field of music besides being a good human being. My success is the success of the common man, and I hope it will inspire many other less privileged youngsters to work hard."
By the way: An MPhil student at Guru Nanak Dev University (GNDU) Amritsar, Bannet is researching the topic, "How reality shows promote youngsters."
To know about the other achievers Click here
Close