Sukhbir's offer to step down not sincere, says former minister Sekhwan
Updated on Oct 30, 2018 09:13 AM IST
"He (Sukhbir) is lying. Had he been sincere, he would have called me, Brahmpura and Ajnala to the party's core committee meeting held today," he said.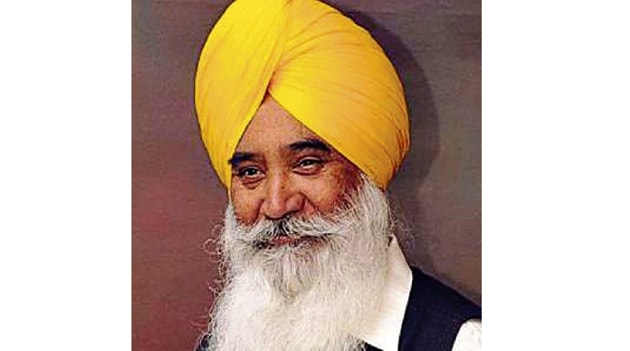 Hindustan Times |
, Amritsar
Anil Sharma
A day after former deputy chief minister Sukhbir Singh Badal said he would step down from the post of Shiromani Akali Dal (SAD) president in an apparent bid to control damage in the party, Taksali leader and former state minister Sewa Singh Sekhwan on Monday termed his statement as insincere.
"He (Sukhbir) is lying. If there was an iota of sincerity in his statement, he could have called me, Ranjit Singh Brahmpura (Khadoor Sahib MP) and Ratan Singh Ajnala (former MP) to the party's core committee meeting held today (Monday)," said Sekhwan, who is also a Shiromani Gurdwara Parbandhak Committee (SGPC) member.
"Even if three of us ask him to quit, he will not do so," he said while speaking to HT.
The three Akali stalwarts from Majha had recently raised a banner of revolt against the party leadership. They had expressed their dismay at the "sad state of affairs" in the party, a day after senior leader and Rajya Sabha MP Sukhdev Singh Dhindsa had quit all party posts on September 30. Subsequently, Brahmpura quit all party posts on October 23.
"Sukhbir's statement came too late. He should have stepped down soon after the party's defeat in the assembly elections last year. Then I had asked him to quit the president's post in the core committee's meeting with Brahmpura and Ajnala endorsing my view, but he was unwilling to do so," Sekhwan said.
As who should be made the party president, he said, "Someone who possesses all qualities as per the party's original constitution. The Akali Dal should adopt the panthic agenda as was done when the party was formed in 1920. Even Badal senior didn't make any contact us. If Sukhbir steps down, the party will become a force once again," he said.
In a bid to ameliorate the dissenting voices, Sukhbir on Sunday had said all veteran Akali leaders were his elders and he respected them.
"Ajnala has made a big contribution to the party by dedicating his entire life for its cause. I keep seeking guidance from him. All Taksali leaders are like family members to us," he had said.
Meanwhile, former Punjab Vidhan Sabha speaker Ravi Inder Singh on Monday called for social boycott of former chief minister Parkash Singh Badal and his son and then deputy Sukhbir Badal for sacrilege during the SAD-BJP government in 2015. At a press conference in Bathinda with ex-Takht Damdama Sahib jathedar Balwant Singh Nandgarh, he said the Badals cannot be forgiven and actual punishment to them will be social boycott of the family by the community.