Swaraj assures all assistance to Sikh man injured in Afghan blast
Updated on Jul 09, 2018 08:01 PM IST
Swaraj had met the relatives of some of the victims of the terror attack last week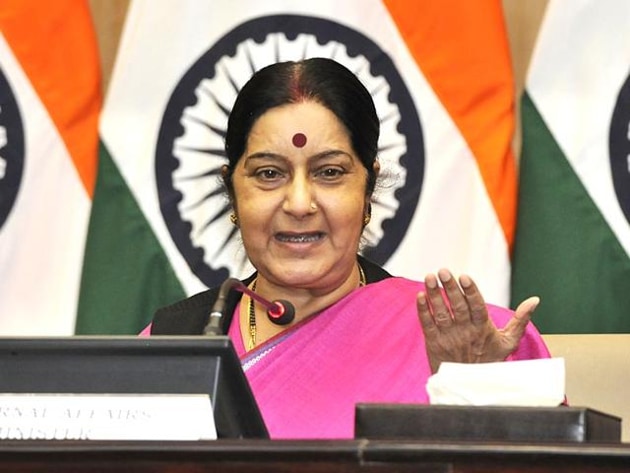 External Affairs Minister Sushma Swaraj on Sunday said she has spoken with a Sikh man, who was admitted at AIIMS in New Delhi after being injured in the blast that claimed 19 lives in Afghanistan's Jalalabad last week, and offered all assistance to him.
The suicide attack on July 1 had killed 19 people, including 13 members from the Afghan Sikh community.
"I have spoken to Sardar Iqbal Singh injured in Afghanistan blast and now admitted in AIIMS Trauma Centre. He is progressing well and should be discharged next week. We have offered him all help and assistance," Swaraj tweeted.
Swaraj had met the relatives of some of the victims of the terror attack last week.
The bomber had targeted a minority communities delegation as it was travelling to the governor's residence in the eastern city of Jalalabad for a meeting with President Ashraf Ghani.
Swaraj also extended assistance to a man whose wife suddenly passed away in Vatican City.
The deceased woman's son requested Swaraj for help on Twitter, saying his mother was travelling as part of a tour group when she felt breathless and vomited.
She was taken to a hospital where she was declared dead and her mortal remains were with the hospital.
Swaraj asked India's Ambassador to Switzerland Sibi George to help the family of the deceased.
India has accredited its embassy in Bern, Switzerland, to the Holy See (Vatican).
The Indian envoy told Swaraj that the embassy was extending all support and assistance to the deceased's husband in transferring the mortal remains to India as soon as possible.
Personalise your news feed. Follow trending topics