Jharkhand: Mind what you wear to court, state warns officers
Published on Jun 07, 2017 02:05 PM IST
Of late, the high court has come across many instances when senior government officers appeared before the court in casual dress, undermining the majesty of law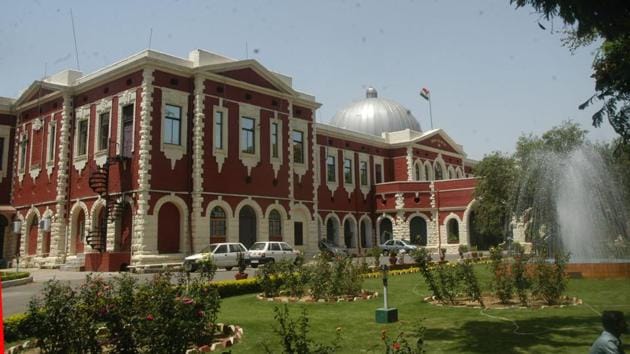 The state government has asked all its officers and other staff not to appear before a court of law in casual dresses.
The decision was taken in response to the scathing comment made by Jharkhand high court recently when chief secretary Rajbala Verma appeared in person draped in a colourful printed saree.
Of late, the high court has come across many instances when senior government officers appeared before the court in casual dress, undermining the majesty of law. It not only pulled up the officers concerned, but also asked the advocate general to communicate the court's observations to the government for necessary action so that officers maintain proper dress code while they are in court.
The personnel administrative reforms and Rajbhasha department has issued the order banning its officers and other employees from appearing in a court of law without formals. The order stated that government employees should not appear in court in casual dresses under any circumstance.
Department's secretary Nidhi Khare said, "The order is nothing but a reminder to all concerned to follow the appropriate dress code while they attend court or office. All officers are well aware about the dress code as they have already been trained on this aspect."
Khare pointed out, "Government employees are expected to appear in court in modest manner as they happen to be one of the parties in the case. They should not opt for flashy dresses and should maintain decorum."
Earlier, advocate general Binod Poddar asked the government to instruct its employees to maintain proper dress code while appearing in the court. Poddar stated that it was found that some government officers appeared in court wearing casual dresses including T-shirts, jeans and goggles, which was highly objectionable and uncalled for. He added that officers should also be instructed not to sit crossed legs in court rooms.
A division bench of the high court last year had pulled up food and public distribution secretary Vinay Choubey after he appeared in person wearing a colourful printed half sleeved shirt. The bench raised serious objection over the officer's attire and warned him to follow the court's dress code.
The instances of officers flouting dress code had not only been observed in court rooms but in government offices too. Reportedly, an IAS officer earned the chief minister's wrath recently when the former appeared before the latter wearing a red T-shirt. A former Jharkhand chief minister had reprimanded an IAS officer when he went to receive him at Ranchi's airport in casual dress.
Personalise your news feed. Follow trending topics