Country's first conviction in money laundering, Jharkhand ex-minister gets 7-yr jail
Updated on Jan 31, 2017 06:17 PM IST
The case is the country's first when an accused booked by the Enforcement Directorate (ED) for committing offences under the Prevention of Money Laundering Act, 2009 has been convicted and sentenced to jail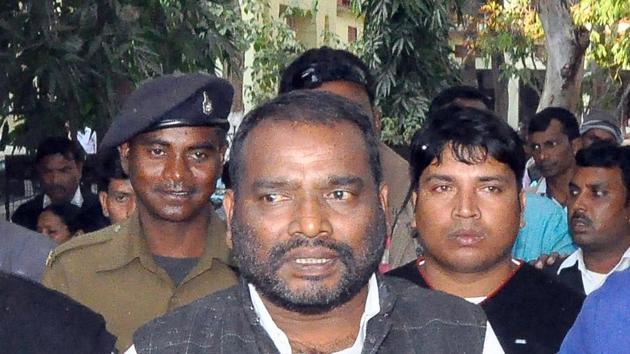 A special court in Ranchi on Monday handed out seven year rigorous imprisonment to Harinarayan Rai, a former Jharkhand minister and cabinet colleague of former chief minister Madhu Koda, after he was convicted of laundering `3.72 crore during his ministerial tenure.
"The case is the country's first when an accused booked by the Enforcement Directorate (ED) for committing offences under the Prevention of Money Laundering Act, 2009 has been convicted and sentenced to jail," said senior advocate S R Das, representing the ED.
Koda and three of his former cabinet colleagues Rai, Enos Ekka and Kamlesh Kumar Singh hogged the limelight in 2009 after income-tax sleuths carried out a series of raids at more than 75 locations across the country that brought to light huge tax evasion and money laundering to the tune of `3500 crore - one of the country's largest scam of that time.
In view of the whopping amount involved and the complicity of a number of persons in the scam, the ED had registered four separate cases each involving Koda and his group, Rai, Ekka and Singh. The CBI too booked them separately in disproportionate asset (DA) cases.
While on Monday, Rai's case ended with his conviction, other three cases are still in trial stage.
The court of special judge B K Tiwari awarded seven years imprisonment to Rai and also slapped a fine of `5 lakh on him for laundering `3.72 crore. It ordered that all movable and immovable assets owned by Rai to the tune of the laundered amount be confiscated.
Earlier in 2011, the Enforcement Directorate had submitted the chargesheet against Rai disclosing therein that the former minister had tainted money of `4.33 crore.
Rai had also been convicted and sentenced to five years jail term in December last year in connection with the disproportionate assets case lodged by the CBI. He had already served more than three years in jail as an under trail inmate from August 2009 to December 2012.
Rai's immovable assets
-Two houses including one at Harmu, Ranchi
-Baba Vashuki Dairy Farm, Deoghar
-Fish pond, Deoghar
-Land at Bampass Town, Deoghar
-Construction companies Maha Maya and Maha Gauri in Deoghar