RERA takes effect; to address homebuyers grievances
May 04, 2016 01:03 PM IST
Homebuyers hopeful of quick relief; developers want accountability for delay in approvals
The Real Estate (Regulation and Development) Bill, 2016, is now an Act. The stage for setting up a regulatory authorities and appellate tribunals has finally been set.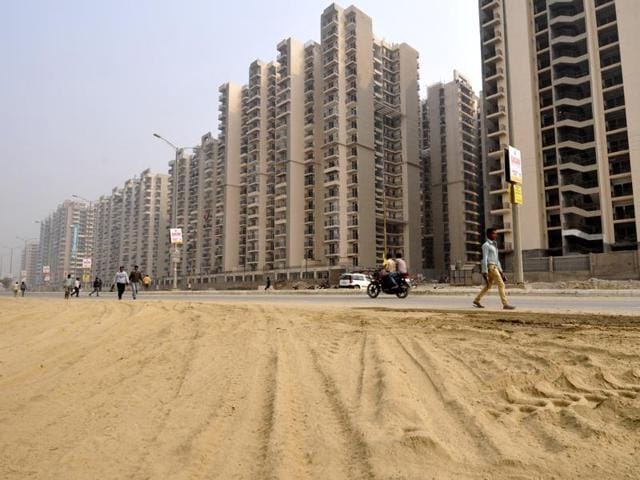 The Real Estate (Regulation and Development) Act, 2016, was passed in both the Houses of Parliament in March and recently given assent by the President. However, it may take a full year before it is implemented on ground by the states. In a tweet this weekend, union minister for Housing and Urban Development M Venkaiah Naidu wrote, "Delighted over #RERA Act coming into force from tomorrow. Act gives about one year for infra to be in place for protecting buyers."He followed it up with "I congratulate Buyers &Developers as #RERA comes in2 force tmrw. Both 2gthr shall make a success of dis widely acclaimed law.Good 4 d country."
The state governments will now have to frame rules for the Act and constitute the Real Estate Regulatory Authority (RERA), the regulatory body with which developers have to register their projects.
"The notification of the Real Estate (Regulation & Development) Act, 2016 is a landmark decision of the real estate sector. With a deadline of one year given to states to form the real estate regulatory authority (RERA) and Appellate Tribunal, the market is bound to witness greater transparency and accountability," says Sanjay Dutt, managing director, India, Cushman & Wakefield.
In an environment wherein homebuyers have low trust in under-construction properties because of delays in delivery, this law will help bring in clear accountability of developers and lead to greater optimism of homebuyers. Single-window clearance of construction projects in Delhi and Mumbai will lead to time-bound approvals in the industry, providing cheer to the developer community. Moreover, with the MoUD planning to bring all construction-related procedures and approvals online by May end, ease of doing business is set to improve. While the government will place initial blocks for a regulator in the Indian real estate sector, it is imperative that all cities adopt a single-window clearance system for construction projects in order to build developer confidence, says Dutt.
The Act will bring relief to thousands of homebuyers across the country who are facing issues of delayed possession and other problems with real estate developers.
"Implementation of the Act in different states still remains a challenge. It depends on the will power of the state government to enforce the new act. Selection of the regulator will be a major challenge too. If the government appoints one of their own as a regulator, it will be difficult for homebuyers to get justice," says Abhishek Kumar, president of New Era Flat Owners Welfare Association (NEFOWA).
Builders have demanded transparency in clearances by the government and accountability on the part of government agencies in case of delay in clearing projects.
"Government agencies responsible for issuing permits should be brought under the law and made accountable for undue delays. On an average, it takes two to three years to start a project after land is acquired and by that time the cost of land rises by 24% to 30% due to hefty interest payments as bank loans are not available for procuring raw materials. The additional costs ultimately get passed on to the customers," says Amit Modi, vice president of confederation of real estate developers (Credai), western UP.
The Ministry of Housing & Urban Poverty Alleviation notified 69 of the Act's 92 sections that came into force from May 1. Rules for implementing the provisions of the act have to be formulated by the central and state governments within six months which is by October 3 as mentioned under Section 84 of the act.
The housing ministry will make the rules for Union Territories while the ministry of urban development will do so for Delhi.
According to Section 20 of the act, state governments have to establish the regulatory authorities within one year of the law coming into force. These authorities will take decisions on the complaints of buyers and developers in 60 days.
The act seeks to protect the rights of homebuyers, mandates registration of projects, including those that have not got completion or occupancy certificates
Registration will require builders to set aside 70% of the funds collected from buyers and pay interest for delays. Any officer, preferably the secretary of the department dealing with housing, can be appointed as the interim regulatory authority.
The other sections of the act that have to be notified relate to aspects such as the functions and duties of promoters, rights and duties of allottees, prior registration of real estate projects with the regulatory authorities, recovery of interest on penalties, enforcement of orders, offences, penalties and adjudication.