Goodachari movie review: Adivi Sesh is a talented actor, a star writer
Goodachari movie review: One of the most interesting things about this movie starring Adivi Sesh and Prakash Raj is the way it humanises an agent. Does every spy begin with rock solid skills and unshakeable patriotism?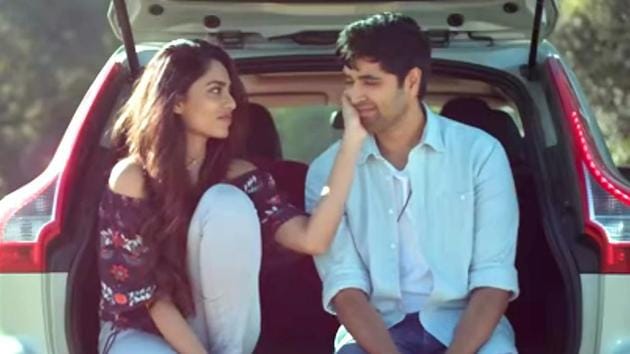 Updated on Aug 04, 2018 12:08 PM IST
Goodachari
Director: Sashi Kiran Tikka
Cast: Adivi Sesh, Prakash Raj, Vennela Kishore, Supriya Yarlagadda, Sobhita Dhulipala
Rating: 3/5

Does a spy thriller have to be action-packed with punches and twists thrown in every minute? Adivi Sesh, known for his work Kshanam, is back with a spy thriller that plays with your mind. From the beginning, we see that this film is not a hyper-masculine look at being a spy. The first scene is of two spies on a recon mission in Sikkim. Unfortunately, one of the officers is killed, while the other played by Prakash Raj (Sathya) survives.
He returns to Delhi and informs a young boy, Gopi, that his father is dead and from there on, there is a sense of suspense in every scene. Gopi is given a new identity and grows up as Arjun (Adivi). Arjun wants to be like his father and so he applies to all the offices that have a connection to RAW, as he believes his father was a RAW agent. However, it is not all that simple. Arjun remembers his father was killed by Al Mujahideen and when he gets selected to be a part of a black-ops team called Trinetra, he cannot hold his excitement. He is ready to find who really killed his father, but he takes the opportunity for granted.
He also falls in love with his neighbour, Sameera Rao, who is a Harvard graduate in Psychology. The romance, however, plays on sidelines as the focus is on finding a terrorist named Rana, who attacked the chief of Trinetra and framed Arjun for it. The film moves at a nail-biting phase once the characters settle into the plot. Who is trying to frame Arjun and who is Sameera Rao? Is she the woman he fell in love with or just a vessel sent by the enemies? There are a lot of questions you ask yourself as it all unravels on screen. This film's script and story again underlines that while Adivi Sesh is a good actor, he is a better writer. The story was written by him and the actor collaborated on the screenplay with director Sashi Kiran Tikka.
One of the most interesting things about this movie is the way it humanises an agent. Does every spy begin with rock solid skills and unshakeable patriotism? Arjun takes his acceptance into Trinetra too lightly initially, realises his mistake when he is not the star student but is, in fact, a loser at the training. His intelligence takes a backseat and Sameera pushes him to do better.
After this, you can either look at the film as an amateur take on a spy movie, or love it for the sense of reality in it. If one wants unbelievable stunts, emotional drama and a draining flashback - Goodachari is definitely not the right movie. Baaghi 2 is a better fit for that audience (Kshanam was also written by Adivi Sesh).
Certain scenes are visual setups to direct audience in one direction and then throw the twist ahead. For instance, Supriya Yarlagadda plays the role of a martial arts trainer Nadia Qureshi. Certain instances hint at her being the mole inside Trinetra, but if one was to pay closer attention, the person who betrayed the team hides in plain sight. With the way things progress, even about 10 minutes before the climax, one would be left with, 'Why?'
Once this question is answered, the movie winds up pretty fast, which is another instance of screenplay helping Goodachari.
Not that there are bloopers in the film. For instance, Arjun flees away from the airport and is chased by cops from the waiting area. Five minutes later, he emerges out of his hiding spot, which happens to be a plane on the runway that was ready to take off. How did he bypass the security cordon to reach the plane?
However, away from these obvious set-ups and spoon-fed moments, there is magic in this film.
Author tweets @Priyanka_S_MCC
Follow @htshowbiz for more

ott:10:ht-entertainment_listing-desktop
Close Story