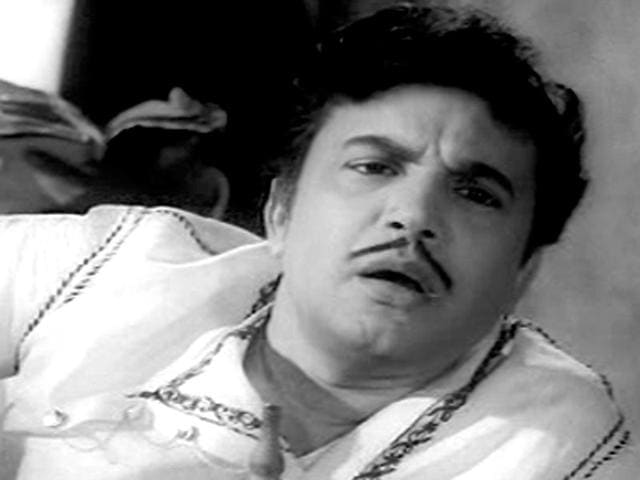 Remembering Mahanayak Uttam Kumar on his 35th death anniversary
It's been 35 years since Uttam Kumar breathed his last (he passed away on July 24, 1980), but his films continue to rule the hearts of millions.
UPDATED ON JUL 24, 2015 03:51 PM IST
It's been 35 years since Uttam Kumar breathed his last (he passed away on July 24, 1980), but his films continue to rule the hearts of millions. The iconic actor today is associated with anything Bengali. In fact, many still believe that nobody can carry off a dhoti and panjabi with as panache as the Mahanayak. From playing a die-hard romantic in Saptapadi, a committed doctor in Agnishwar, a lecherous jamindar Madhab Dutta in Stree to a superstar Arindam Mukherjee in Nayak, Uttam Kumar has mesmerised cinegoers for decades.
Many contemporary Bengali filmmakers rue the fact that they haven't seen the great actor in action. Had Uttam Kumar been alive, they would have loved to cast him in most of their films. Chander Pahar director Kamaleshwar Mukherjee, who loved Uttam Kumar's performance in Nayak, says that he would have made a romantic film with Uttam Kumar keeping his character in Nayak in mind. "I would have cast Supriya Devi or Sabitri Chattopadhyay alongside Uttam Kumar. It would have been a romantic film," he says.
Aniket Chattopadhyay says he would have wished to portray the actor in a completely different light. Given a chance, Chattopadhyay would have loved to cast Uttam Kumar as a pickpocket in his film Goraay Gondogol, the character Saswata Chatterjee had essayed.
For director Raja Sen, Uttam Kumar, who gave one of his best performances as Antony Firingee, would have been the best person to play Jhakshu Ustad, a folk singer of Bengal, in his upcoming film Maya Mridanga. "Uttam Kumar was a versatile actor, though he mostly did romantic films. I would have loved to make experimental films with him. Since Uttam Kumar has played both Bhola Moira and Antony Firingee, he would have been the best choice for Jhakshu Ustad," says the director of Damu and Debipaksha. That's not all. Sen would also have loved to cast him as a freedom fighter in Desh, the character which was essayed by Jaya Bachchan.
Young filmmaker Birsa Dasgupta makes a candid confession. According to him, he would have had to make an 'extraordinary and magical' film to cast Uttam Kumar. "I think Uttam Kumar is too big and too amazing to fit into any film that I've done so far. I've done only four films till now and to cast him in a film, I feel I needed to make something magical. I would have cast him in the remake of Saptapadi and of course he would have paired him with Suchitra Sen," says the Golpo Holeo Sotyi and 033 director. Only if he had lived today…
Here's what Bengali superstar Prosenjit Chatterjee has to say about Uttam Kumar: I think we should all learn from what Uttam jethu has done on screen rather than just aping him. I feel it's extremely difficult to play any character today which Uttam jethu has already done. But I loved him in Bagh Bandi Khela. I tried to pick some of his mannerisms in Moner Manush. He played a villain in Bagh Bandi Khela. Uttam jethu is mostly known for his romantic image, but every time I see the negative characters he portrayed on screen, I fall in love with him even more. He was terrific in Bagh Bandi Khela. I would love to play an out-and-out negative character in a film too.
ott:10:ht-entertainment_listing-desktop

Close