Tik Tik Tik movie review: Jayam Ravi film is a race against common sense
Jun 22, 2018 12:53 PM IST
Tik Tik Tik movie review: Jayam Ravi is the star in this film about earth, moon and magic, minus logic.
Tik Tik Tik
Director: Shakti Soundar Rajan
Cast: Jayam Ravi, Aarav Ravi, Nivetha Pethuraj, Jaya Prakash
Rating: 1.5/5
Tik tik tik -- the sound that signifies time passing by, deadlines whooshing past us and counting down to the end. In case of Jayam Ravi's Tik Tik Tik, it is the countdown to a 60 sqkm asteroid going to hit the earth. With that premise, you expect the film to be a race to the finish, humanity wondering about its very existence while a group of extraordinary people – or maybe just one man – gets down to averting the inevitable.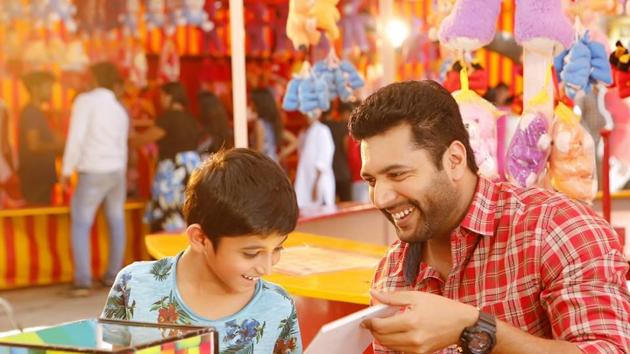 Tik Tik Tik has none of that. The poor asteroid doesn't even get the pride of place as Jayam Ravi is that star around whom the entire film revolves. Him, and a string of unbelievable events that are hard to digest even after suspension of disbelief.
Vasu is an accomplished magician who supports his son with the meager income he makes off his talent. Devoted to his son, he uses his skills to help those exploited by the rich and the powerful. This Good Samaritan falls foul of the police and finds himself behind bars on trumped up charges.
Elsewhere, India has just realized that an asteroid is about to hit us and kill crores. The only way out is to blast the asteroid out of the orbit by launching a nuclear missile. However, neither India nor any of its friends have a nuclear missile powerful enough for the task because, well, nuclear disarmament.
There is one country (China, beeped out everywhere) that doesn't play by the rules and has one missile safely tucked away in space. Now, instead of asking the country nicely, Indian defence establishment decide to steal the missile. Also, instead of sending a trained military team, they decide to send the jailed magician and his two friends to take on the asteroid. So, he is given two-day training, a hand-held device and good wishes and off he goes to blast an asteroid after hacking into a satellite and stealing a missile. Our magic man is going to defy the law of physics and common sense.
There are a lot of firsts in Tik Tik Tik – we have Jayam Ravi as the first Indian to step on to the moon because the spaceship runs out of liquid nitrogen and also the first man ever to survive the entire odyssey without as much as oxygen in his cylinder.
It is at this moment in the film that we realise that Tik tik tik is no race against time, just race against space and continuum theory, not to mention common sense.
The filmmaker has claimed that the visual effects were done in Chennai and that in itself is impressive. Sure there are shots that were super shaky and looked amateur on screen, but there were other impressive scenes that made up for it.
D Imman's music has worked wonders for the film, which otherwise treads between hilarious and horrendous. Jayam Ravi's son Aarav Ravi has made his debut in the industry with his role in Tik Tik Tik and the father-son equation comes across beautifully, especially through the song Kurumba.
Jayam Ravi's Tik Tik Tik is an impressive thought that was not translated well onscreen. It had great visuals and decent performers, but the plot turned out to be stale with minimal character development. Nivetha Pethuraj as Captain Swathi who is a true professional is one positive in the film; a bit of backgrounder on her would not have hurt though.
Author tweets @Priyanka_S_MCC
Follow @htshowbiz for more