Do's and don'ts to make your long-distance relationship last longer
Updated on Jul 22, 2014 04:27 PM IST
Absence, they say, makes the heart grow fonder. But a long-distance relationship forces you to work on those areas of a relationship that conventional couples may take for granted. Here are some tips on how to make it work.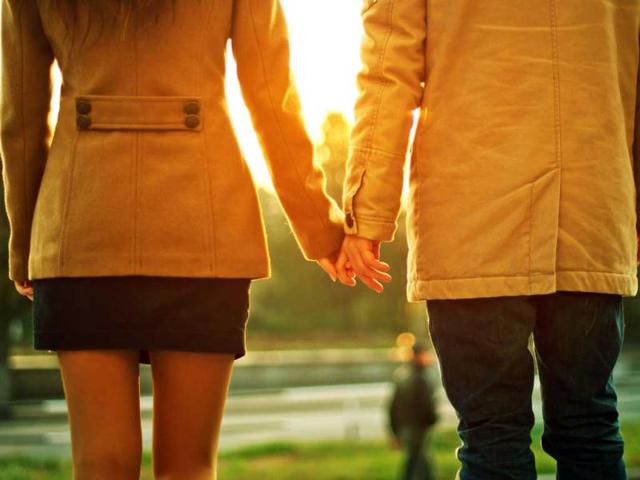 Hindustan Times |
Meghna Chadha
Absence, they say, makes the heart grow fonder. Studies suggest that greater the distance apart means more intimacy, better communication, and heightened levels of satisfaction among couples. Yet, don't make it be the only excuse why you get involved in a long-distance relationship: it's not meant for the weak-hearted, or for those weak on resolve. More than anything else, it requires you to have truckloads of patience, and a willingness to accept that things may not always go as you planned.
Also read: Do long distance relationships work?
Actually, it depends how you look at it: a long-distance relationship forces you to work on those areas of a relationship that conventional couples may take for granted, and even overlook often. Wherever you stand on this, here are a few do's and don'ts to ensure your long-distance relationship lasts longer than the physical distance and is happier.
DO'S

1 TALK EVERYDAY
Speaking to each other frequently is the best way you can minimise missing each other's physical presence. Talk to each other as much as you can. Yes it might be extremely difficult to spare time for each other and stay focused, but then that's the only way you can stay connected.
And when you are talking to your partner, speak about everything that is going on in your life. Sharing things that are happening in your life will make your partner feel important.
2 TRUST
Never lose sight of it when you are involved in a long-distance relationship. You must give a reason to your partner to trust you, and do the same to the other person. There is no room for jealousy or suspicion in such situations. Be patient, and ever willing to accept things that may not go how you would have planed it. Don't jump into conclusions just because your partner didn't take your phone call, or replied to your messages.
3 SKYPE IS YOUR WORLD
Apart from calling and texting your partner everyday what keeps your relationship going is "Skype" which is the breath of fresh air because you can see your partner, which long-distance partners are actually deprived of.
4 SUPRISE!! SURPRISE..!!
This is the element that will keep your relationship going and you will cherish what you possess. Surprise visits, or gifts, will add that extra sparkle in your otherwise drab relationship. Those special bonus moments are all that is going to be left with you after you have separated again. So try and have as much of it. This will keep the romance alive always.
Also read: Long distance relationships have their advantages, says study
DON'TS

1 DON'T BE IMPATIENT
You just cannot lose your temper just because your partner couldn't cater to your demands. Adjustments and sacrifices are the prerequisites for such relationships. Like everything else, patience pays.
2 DON'T HAVE UNREALISTIC EXPECTATIONS
Having a lot of expectations from your partner can lead to disappointment. In long-distance relationships, it is often tedious to fulfill every demand of your partner. So the lesser you expect from your partner, the happier you would be.
3 RESIST THE TEMPTATION OF CASUAL FLINGS
Don't get into a situation where you decide to be another person just so that you don't feel lonely or to fulfilll your needs. Remember, you partner trusts you. Though it is very difficult to cope with the distance, flings with others to satisfy yourself is never a solution.
Personalise your news feed. Follow trending topics