Having a child is no joke, I have to be fully responsible, says Karan Singh Grover
Actor Karan Singh Grover talks about his and wife, actor Bipasha Basu's plans of becoming parents. He wants to be more responsible before he becomes a parent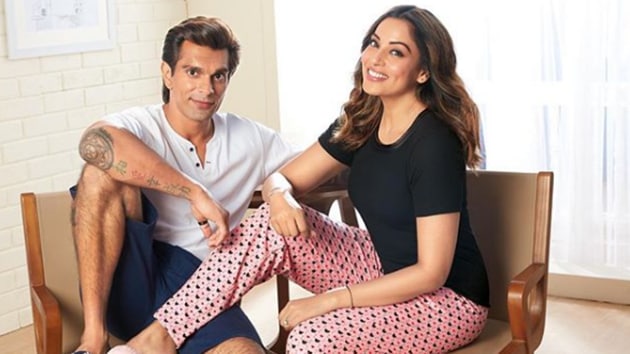 Updated on Apr 27, 2019 02:01 PM IST
Actors Karan Singh Grover and Bipasha Basu started dating in 2015 and took their relationship to the next level by tying the knot in April 2016. Soon some photos of Bipasha and both the actors coming out of a hospital led to many speculating that they are expecting a baby.
Putting an end to all the rumours Bipasha tweeted, "Amused yet again. I kept a bag on my lap while getting into my car and certain media people started my pregnancy speculation again. Guys, I am not pregnant. Kinda getting irritating. Stay calm... it will happen only when we want it."
When asked about how does he reacts to such rumours, Karan says that they aren't taking the family way anytime soon. "We definitely want a baby in future but it's not happening right now. Parenting is a special feeling and we both would love to experience it for sure," says Karan adding that he and Bipasha have had already discussed the same.
However, he shares that they have not decided when they want to have a child. "Before I become a father I think I have a lot of growing up to do. It's not my forte, I mean growing up, I actually don't understand wht it means. (Laughs) So I don't think I have the maturity yet. Having a child is no joke, I have to take proper responsibility for another life. If it happens now then Bipasha will have to deal with two kids at home," he says on a lighter note.
Talking about Bipasha, Karan reveals that she "just looks grown-up". "In reality she is also a kid at heart. You must see her at home," he laughs again.
Meanwhile, on the professional front, Karan has teamed up with Bipasha for the second time in Aadat. They are currently shooting for the same. The first time they worked together in Alone, that releases in 2015.
Close Story