Ravinder Pal, 1980 Moscow Olympics hockey great, dies after Covid-19 battle
Former India hockey player and a member of the 1980 Moscow Olympics-winning side, Ravinder Pal Singh, has died at the age of 65.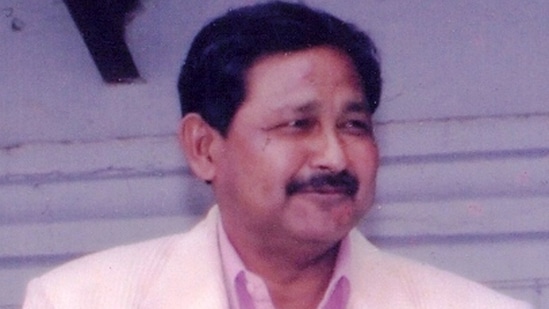 Updated on May 14, 2021 12:17 PM IST
"Bas yehi apradh main har baar karta hoon, aadmi hoon aadmi se pyaar karta hoon" (I make this mistake all the time, I am a human and I love human beings) - this Mukesh song from the Hindi movie "Pehchan" was former India hockey player Ravinder Pal Singh's favourite.
Singh, who played as centre-half in the triumphant Indian team at the 1980 Moscow Olympics, died in a hospital here on Saturday after battling Covid-19. He was 61.
Weeks before the second wave of Covid-19 infections swept India, Singh, one of three from Uttar Pradesh to play in that gold-winning squad - forwards Zafar Iqbal and Mohammad Shahid were the others - sang this song at a gathering of hockey stalwarts at the KD Singh 'Babu' Stadium in Lucknow.
"This song means a lot to me as I always feel we should be helpful to each other; it keeps reminding me of that," Singh said then. After contracting the virus on April 24, Singh was admitted in a hospital on the outskirts of the city before being shifted to another in Lucknow.
Singh showed signs of recovery and was even shifted to the non-Covid ward on Thursday after testing negative. But his condition began worsening on Friday afternoon and he was put on ventilator. He died on Saturday morning.
"I've never seen such a great centre-half in my life. Always helpful to every sportsperson in Lucknow; a swift mover with the hockey stick in the field," said Syed Ali, member of the gold-winning Indian hockey team at the 1964 Tokyo Olympics.
"A down-to-earth man but aggressive on the hockey field. He was unmatched in his qualities, we never lost a match in Lucknow if he was in our team," Ali, who runs the KD Singh 'Babu' Hockey Society, said.
Former India hockey skipper and drag-flicker, Rajneesh Mishra, recalled his time at the Lucknow sports college when he got to watch seniors, including Ravinder Pal, play.
"I was stranded once having to rush to the Sports College to play an important match. Suddenly, I found Pal sir ready to give me a lift on his scooter. I couldn't believe such a great player of his time was ready to help a youngster," said Mishra on Saturday.
Singh was also a good football player. Post-retirement he often came to play at the KD Singh stadium. "He (Pal) used to dribble the football like in hockey. Snatching the ball from him was tricky even for regular footballers," said Mishra.
Former India captain and UP's director-sports, RP Singh: "He was a great player. Many of us grew up watching him play. His contribution to UP hockey is immense."
Born in Sitapur, Ravinder Pal Singh also played in the 1984 Los Angeles Olympics - the Zafar Iqbal-led team finished fifth. A bachelor, he took voluntary retirement from State Bank of India.
Singh rose to prominence in the 1979 junior World Cup, going on to play in the Champions Trophy in Karachi (1980, 1983), Silver Jubilee 10-nation Cup in Hong Kong (1983), the 1982 Mumbai World Cup and Asia Cup in Karachi.
Union sports minister Kiren Rijiju tweeted his condolences: "I'm deeply saddened to learn that Shri Ravinder Pal Singh ji has lost the battle to Covid19. With his passing away India loses a golden member of the hockey team that won Gold in the 1980 Moscow Olympics. His contribution to Indian sports will always be remembered. Om Shanti."
Singh was cremated at Lucknow's Bhainsakund cremation ground with sportspersons and officials bidding their hero farewell.
Topics
Close Story