Roger Federer 'on song' in Australian Open, Grigor Dimitrov gets motivation
Updated on Jan 25, 2017 07:45 PM IST
Roger Federer shocked Grigor Dimitrov by tweeting an embarrassing video of them singing. Heading into the final stages of the Australian Open, the Bulgarian might want to 'settle' scores if he meets Federer in the final or he could just improve his singing.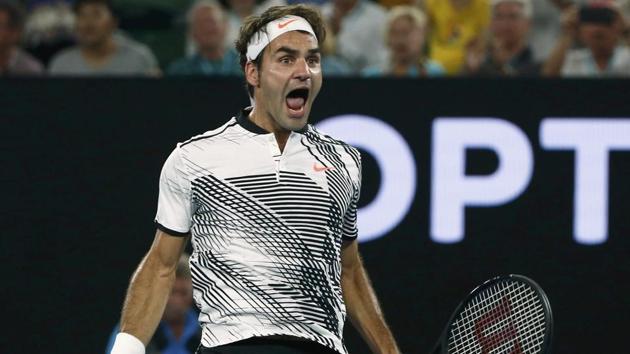 This is a unique story of male bonding that has surfaced in the Australian Open. It has embarrassed Bulgarian Grigor Dimitrov to such an extent he might want to exact light-hearted revenge. The person who is the main reason for this is Roger Federer.
If these two players meet in the Australian Open final, scores will be settled in a fun way.
Read More | Roger Federer says no problems with long matches at Australian Open
Four days ago Federer had tweeted a video of him singing Chicago's 1980 ballad "Hard to Say I'm Sorry" with Tommy Haas and Dimitrov in an attempt to start a boy band. The song's co-writer David Foster --- Haas' father-in law --- was on the piano. Done in jest with voices not really in sync, this video was the last thing Dimitrov wanted to be public.
"I was lying in bed watching TV and all of a sudden I got that notification, Roger Federer has just posted," Dimitrov said. "And I was like, 'Oh no, please don't tell me it's this'. And I was like, 'Oh great, thanks man'."
Federer has already admitted that not knowing the actual song didn't help his case too. "I thought it was terrible acoustics in that room you know," Federer said when asked on court by Jim Courier about his singing. "I thought Tommy saved us. He sang the song many, many times. And Grigor, I think he just looks good. His voice is terrible," said Federer.
With both Dimitrov and Federer reaching the semi-finals of the Australian Open, the Bulgarian could now fancy chances of 'settling' scores with his friend on the court if they meet in the final. Off it, he might want to come up with a better vocal performance.