Latest from ayodhya verdict
Congress leader Digvijaya Singh said it is unfortunate that Hindutva and Hinduism have become synonymous. "Savarkar wasn't religious. He even asked why the cow is considered 'maata' and he had no problem in consuming beef," he said.


Published on Nov 10, 2021 08:52 PM IST
Given that the BJP is having difficulties on the economic front, and many opposition parties (who have relied on the Muslim voters) are facing challenges of their own making, this judgment may be miscued to rally supporters.

Updated on Nov 11, 2019 08:06 AM IST
Ayodhya Verdict: Police are keeping a tab on anti-social elements in Uttarakhand. Superintendent of Rural Police Navneet Singh said security has been enhanced to thwart any act to disturb law and order situation.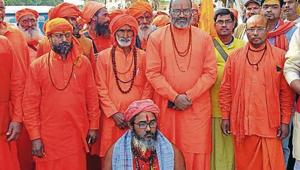 Published on Nov 09, 2019 07:29 AM IST
Head of the Nyas Mahant Nritya Gopal Das had conveyed to all members of the Nyas to ensure their presence in Ayodhya on the verdict day, said Kamal Nayan Das, senior member and heir to Mahant Das.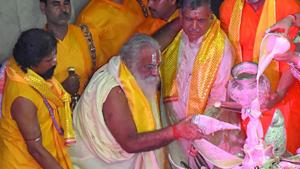 Published on Nov 09, 2019 07:08 AM IST
Hindustan Times, Lucknow |
By
HT Correspondent
, Lucknow
Chief Minister Yogi Adityanath has asked officers to station helicopters in Ayodhya and Lucknow for patrolling and transportation of security personnel. An aircraft would be also stationed in Lucknow, he said while reviewing the security preparedness in all districts through video conference on Thursday.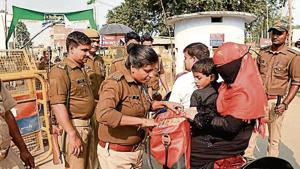 Updated on Nov 09, 2019 06:20 AM IST
Hindustan Times, Lucknow |
By
HT Correspondent
, Lucknow