Latest from emergency landing
The flight left from Delhi this afternoon and was in the air for 35 minutes when a full emergency was declared. It had 210 passengers on board.

Published on Jan 04, 2023 03:40 PM IST
In a written reply to Lok Sabha, Minister of State for Civil Aviation V K Singh said emergency was declared by the operating crew of two flights each of IndiGo, SpiceJet and Air India Express, and 1 was of Air India.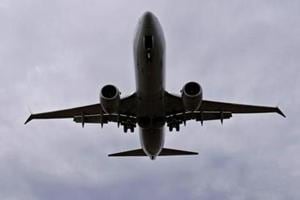 Updated on Dec 15, 2022 10:28 PM IST
The helicopter was forced to land on land belonging to a college in Sehore due to inclement weather, and the ex-Madhya Pradesh chief minister and two others with him then proceeded by road, the Nath's media coordinator said.


Published on Sep 13, 2022 05:12 PM IST
Written by Sharmita Kar | Edited by Chandrashekar Srinivasan
Vincent Fraser, the pilot, had only recently acquired his licence and was flying a single-engine aircraft with his father-in-law when the incident happened.


Published on Jul 10, 2022 03:08 PM IST
Written by Sharmita Kar | Edited by Sohini Goswami
Uttar Pradesh CM Yogi Adityanath had visited Varanasi to review development works and law and order on Saturday.


Updated on Jun 26, 2022 10:45 AM IST
Videos shot by residents that have gone viral show the aircraft descending after fire erupted at the plane. The residents are heard shouting that the plane will crash for sure. A video shows smoke billowing out of the plane as it rapidly descends.


Updated on Jun 19, 2022 01:38 PM IST
Reported by Vijay Swaroop | Written by Aryan Prakash
The incident took place on Monday when the Chittagong-Abu Dhabi Air Arabia flight suffered an engine failure.


Published on Jun 07, 2022 03:37 PM IST
A passenger onboard IndiGo flight 6E 946 from Kolkata to Hyderabad today suffered cardiac problems. As a result, the flight had to make an emergency landing at Bhubaneswar.


Published on Sep 30, 2021 09:26 PM IST
Chhatrapati Shivaji Maharaj International Airport authorities in a statement said that the officials reacted fast and foamed the runway where the flight had landed.


Published on May 06, 2021 11:06 PM IST
, Hindustan Times, Mumbai/ New Delhi
Neha Tripathi | Edited by Shankhyaneel Sarkar
There were 46 people, including four crew, on board the plane, which was en route from the regional capital of Ulan-Ude to Nizhneangarsk.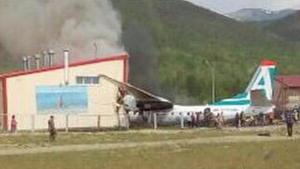 Updated on Jun 27, 2019 03:03 PM IST