Latest from entrepreneurship
Pankhuri Shrivastava launched Pankhuri in 2019 for women members to socialise, explore and upskill through live interactive courses, expert chat, and interest-based clubs.
Amid the furore over Nykaa's IPO success, India continues to be one of the worst performers among South Asian nations in terms of gender gap, a World Economic Forum report stated. And it is time that this view is changed.

Written by Sharmita Kar | Edited by Avik Roy
, Hindustan Times, New Delhi
Dharmendra Pradhan, Rajya Sabha Member representing Madhya Pradesh, took charge as the Minister of Skill Development and Entrepreneurship on Thursday.

Noting that innovation, venturing and entrepreneurship were getting attention from policymakers, IIT-Madras management studies professor Thillai Rajan said the three areas would play a key role in the country's economic growth.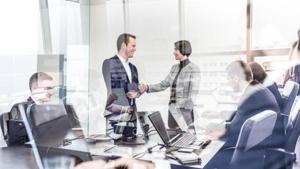 To push the skilling agenda forward, it is important for the government to adopt the role of an ecosystem facilitator. Technology and governance will be the two pillars for bringing this transformative change