[
indian administrative service
]
Latest from indian administrative service
Union sports minister Anurag Thakur referred to the IAS couple of Delhi who made the Delhi government's Thyagraj Stadium close so that they could walk their dog and said, "What could be more shameful and unfortunate than this?"

Published on May 28, 2022 02:58 PM IST
Mahua Moitra urged Arunachal Pradesh chief minister Pema Khandu and Union minister Kiren Rijiju to protest against Union home ministry's treatment of the state as a 'dump' for its 'rubbish' after MHA transferred Rinku Dugga of dog-walking row to Arunachal.


Updated on May 27, 2022 04:49 PM IST
The signatories, members of the Constitutional Conduct Group (CCG) said the proposed amendments ave not been thought through and are being rushed out without adequate federal consultation.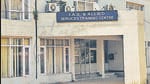 Published on Jan 28, 2022 12:16 AM IST
The 11 states opposing the changes are Rajasthan, Telangana, West Bengal, Tamil Nadu, Kerala, Jharkhand, Chhattisgarh, Maharashtra, Odisha, Bihar and Karnataka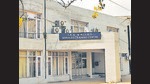 Updated on Jan 26, 2022 01:22 AM IST
By
Deeksha Bhardwaj
, Hindustan Times, New Delhi
Documents reviewed by HT show that the number of IAS (Indian Administrative Service) officers available on central deputation reserve (CDR) has gone down from 309 in 2011 to 223 as on date. The proportion of CDR utilization has gone down from 25% in 2011 to 18%.


Updated on Jan 21, 2022 06:06 AM IST