Latest from mahagathbandhan
BJP legislators alleged the state's Mahagathbandhan government over several issues ranging from law and order, development and unemployment.

Updated on Dec 13, 2022 01:12 PM IST
Bihar floor test: A special session of the Assembly is being held weeks after Nitish Kumar snapped ties with the BJP-led National Democratic Alliance (NDA) and brought back the Mahagathbandhan to power after joining hands with Lalu Prasad Yadav's Rashtriya Janata Dal (RJD).

Updated on Aug 24, 2022 06:19 PM IST
With Tuesday's development, the size of the Bihar cabinet rose to 33. Kumar and the RJD's Tejashwi Prasad Yadav took oath on August 10.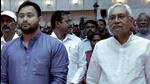 Published on Aug 17, 2022 12:06 AM IST
Tejashwi Yadav, Bihar's new deputy CM, said now is the time to reassure his brothers and sisters from the state about his commitment that he will fulfil under the guidance of chief minister Nitish Kumar.


Updated on Aug 11, 2022 06:51 PM IST
While some of the leaders contested against the party's official nominees in various constituencies, a few have filed nominations against the GA nominees in the second and third phase of polling, slated for November 3 and 7.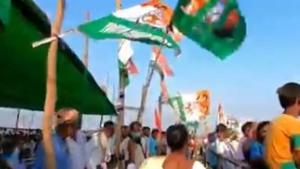 Updated on Oct 31, 2020 04:39 PM IST
The Congress having made a climb down from its demand of 11 seats and had to forgo its traditional Aurangabad seat as coalition leaders today announced that the seat had gone to HAM(S) led by Jitan Ram Manjhi.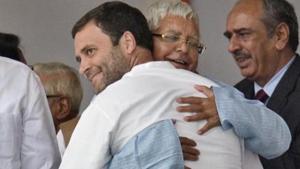 Updated on Mar 22, 2019 08:49 PM IST
RLSP chief Upendra Kushwaha, who last week snapped his ties with the BJP-led NDA and resigned from the Union council of ministers said joining the Congress-led mahagathbandhan is "one of the many options" before him and a final decision is yet to be taken.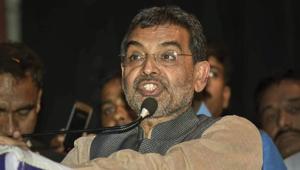 Updated on Dec 16, 2018 09:00 PM IST
Patna |
Press Trust of India
When asked by reporters about AAP joining hands with Congress in Delhi, assembly speaker Ram Niwas Goel said it will be in the 'interest of Delhi and the country' if the mahagathbandhan comes about and AAP participates in it.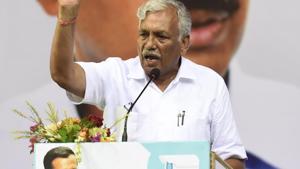 Updated on Sep 28, 2018 06:27 AM IST
New Delhi |
HT Correspondent