Restoration work is underway at the tomb of Muhammad Quli Khan in Delhi's Mehrauli Archaeological Park ahead of the G20 Summit in September. The tomb, which dates back to the early 17th century, features intricate frescoes that have lost their lustre over the years. Fresco artists from Bhopal and Gwalior are using a unique painting technique to restore the artwork to its original state. The restoration work is expected to be completed in a week, and a protective layer will be applied to prevent future damage.

Updated on Jul 29, 2023 05:54 PM IST
Under the Ancient Monuments and Archaeological Sites and Remains Act, 1958, no prayers can be offered at an ASI-protected monument. The mosque is situated at the entrance of the Qutub Complex, an area enclosed and protected by the government.

Updated on Apr 12, 2023 12:12 AM IST
Police superintendent (Bhiwadi) Shantanu Kumar Singh identified the abductors as Mahaveer Teli and Manjha Khushwa and added they have been held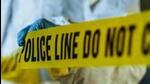 Updated on Oct 18, 2022 04:13 PM IST
The ASI has shared images, including aerial footage, of some of these sites bathed resplendently in colours of India ahead of the 75th anniversary of its Independence.


Published on Aug 14, 2022 11:26 PM IST
On May 24, the court reserved its order as the Archaeological Survey of India (ASI) submitted the 12th-century monument and a World Heritage Site is not a place for prayers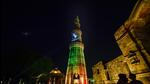 Updated on Jun 09, 2022 01:32 PM IST