Latest from teacher training
Bihar education department launched two interactive courses on 'resourceful teaching' for the teachers and headmasters on Monday.


Published on Jun 08, 2021 12:17 PM IST
The Central Board of Secondary Education on Monday signed a memorandum of understanding with the All India Council for Technical Education (AICTE) to train and enhance the skills of teachers and students of the CBSE affiliated schools.


Published on Apr 06, 2021 10:19 AM IST
The volume one, titled 'Teachers and Teacher Education', highlights the challenges impeding the professional development of teachers.

Published on Mar 18, 2021 08:20 PM IST
The Bihar government on Tuesday admitted in the state assembly that the enrolment of students in the government and government-aided schools had declined by 40 lakh in 2018-19 compared to 2014-15.

Published on Mar 02, 2021 08:14 PM IST
It is a 10-week-long online English teaching programme for 700 pre-service teachers from all women colleges of Delhi.


Published on Jan 25, 2021 11:23 PM IST
Students pursuing teacher training courses, including BEd and MEd, will now be able to get degree verification certificate online with the National Council of Teacher Education (NCTE) launching a portal for the purpose.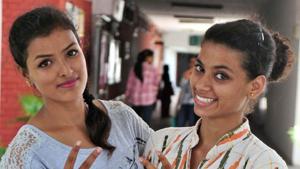 Published on Jul 26, 2019 06:39 PM IST