British writer Katherine Rundell's biography on poet John Donne named winner of the Baillie Gifford Prize at a ceremony in London. It argues that Donne is "a writer perhaps as great as Shakespeare, and a writer we should all read for his writing on love, sex and death."

Updated on Nov 18, 2022 04:49 PM IST
Let Friendship Day 2022 this Sunday be an excuse to build back the bridges with humility and truth, forget differences and pride or right and wrong and heal the wounds between you and your friends with these quotes on friendship by famous authors


Updated on Aug 07, 2022 08:51 AM IST
Atulananda Goswami passed away while he was undergoing treatment at the Guwahati Medical College and Hospital. He was 87.

Updated on Jul 27, 2022 07:07 PM IST
Sunayana Kachroo also examines the horrors of being a female child in a country ravaged by war and fascism, domestic violence and topics like 'period' and 'The religion of the sex' in the different chapters of the book.


Updated on Apr 29, 2022 08:35 PM IST
Women are not a footnote to someone else's life but fearless, powerful humans with an independent will and who better to root for it than female authors who give us the inspiration to tackle anything. This Women's Day 2022, here are some of their inspiring quotes to brighten up your day


Updated on Mar 08, 2022 07:09 AM IST
From the book cover to the table of contents, to further editing, to acknowledgments, etc. the whole process of authoring a book is time-consuming. Here are a few tips by experts to give you an edge if you are a first-time author or planning to debut as a novelist

Updated on Feb 03, 2022 03:31 PM IST
Writer movie review: Samuthirakani truly stands out as a policeman thrown to the sharks after 35 years of desk job.

Published on Dec 24, 2021 11:11 PM IST
The award, instituted in 1991 and given by the KK Birla Foundation, recognises outstanding literary work in Hindi authored by an Indian citizen and published in the previous 10 years. It carries a cash prize of ₹4 lakh.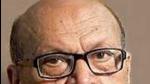 Published on Dec 09, 2021 12:27 AM IST
Happy birthday, Ruskin Bond: As India's most loved storyteller turns 87, here are 30 beautiful quotes by him on love, life, friendship and happiness which will convince you that there is still some beauty in the world despite all the conflicts and lives being lost


Updated on May 19, 2021 12:43 PM IST
Wilde was closely associated with the leading lights of aestheticism, an intellectual and art movement that preferred aesthetic values than socio-political themes in areas such as literature, fine art and music.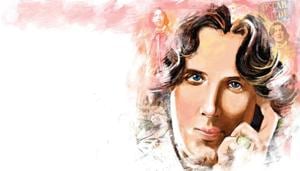 Updated on Oct 16, 2019 02:29 PM IST