World Tourism Day: Here are 5 tips to help you take a vacation like a boss
Sep 27, 2018 09:32 AM IST
Find it difficult to get on that holiday you've been planning forever? Being a boss can be tough because you have to be around all the time. Juggling presentations, business travel and mergers between a deluge of work and intermittent fires, makes taking a break seem like a bad idea. Here are some tips to help you get some time off work.
Taking a break is the best executive decision a CEO can make, isn't it? Entrepreneurs and top executives are often admired for their non-stop drive and crazy hours, and the rise of entrepreneurial culture has also popularised the "earn till you burn" ethos. However, research proves that working without a break can seriously jeopardise business, health and the life you're working so hard to build.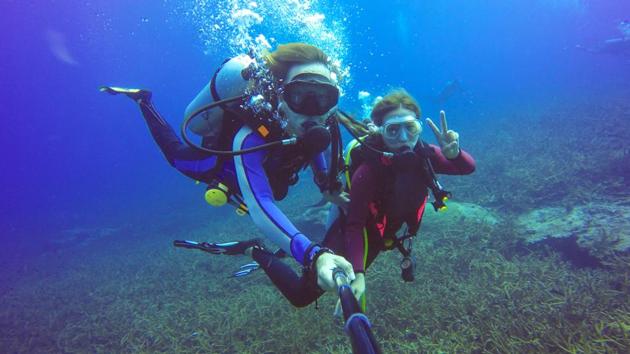 Juggling presentations, business travel and mergers between a deluge of work and intermittent fires, makes taking a break seem like a bad idea. However, studies confirm taking time off is the very thing you need to enhance productivity and enable better decision-making. And taking a break hardly means taking the first cookie cutter option available on the market. After all, a power-packed vacation is the last thing you need in order to de-stress. Here are some choices you could consider instead to help you get the break you need.
Taking shorter breaks: Long vacations don't necessarily mean greater relaxation. Short breaks are easier to pencil in as opposed to going away for larger chunks of time. The psychological boost a short break gives you fades out in a couple of weeks; so, several short breaks over a year trump one big annual break to keep you on top of your game.
Holidays within drivable distance: With the recent surge in the luxury vacation rental business in India, the options for quick getaways without spending too much time and resources on travel are burgeoning. Often, the time spent in travel and the hassle of making travel reservations also acts as a deterrent in getting down to planning a vacation. Tech-innovation in the travel and hospitality sector has brought rare and exclusive vacation homes within drivable distance, making the choice of taking a break easier than ever before.
Five-star luxury vacation rentals: Luxury service in hospitality is no more limited to just hotels in big cities. Unique vacation rentals can give you more personalised luxury services, making your vacation comfortable, relaxed and, most importantly, a private experience that you can enjoy with your family while relying on the luxury of a 5-star experience even in the most rustic locales.
Go gadget free: Going off into a luxury dwelling in the midst of nature will encourage you to dump the myriad devices that connect you to work and instead help you to connect with your loved ones, affording you time for quiet bonding that you may miss in large hotel settings. Disconnecting from work this way will leave you refreshed to tackle work even more efficiently when you get back.
Choose an activity to do as a family: Relaxation doesn't have to be totally passive. Choose a holiday spot that allows you to do some activity together as a family, that could include a hike or a nature walk and intersperse it with moments of poolside reading or game of pool or volleyball thrown in. The unstructured fun that a vacation rental can offer you will be a good change of pace from the life at work where the pressure is unrelenting.
There is no doubt that getting away from work allows the mind to get involved in active thinking, hobbies and rejuvenation, helping you come back to the drawing board with enhanced productivity. With long weekends and the festive season over the next few months it is definitely a good time to take a step back before you leap ahead into the new calendar year with new challenges to tackle.