Game of Thrones writer George RR Martin is also frustrated with final season: 'I'm sad, wish we had more seasons'
May 14, 2020 02:09 PM IST
Game of Thrones writer George RR Martin joins certain cast members in voicing his frustrations about how the show is shaping up.
Game of Thrones author George RR Martin has said that he wishes they had more time to faithfully adapt his story for the hit HBO show, which concludes its run on Monday after eight seasons. The final season has been met with harsh criticism from fans and reviewers, who've complained that the story seems to have been rushed.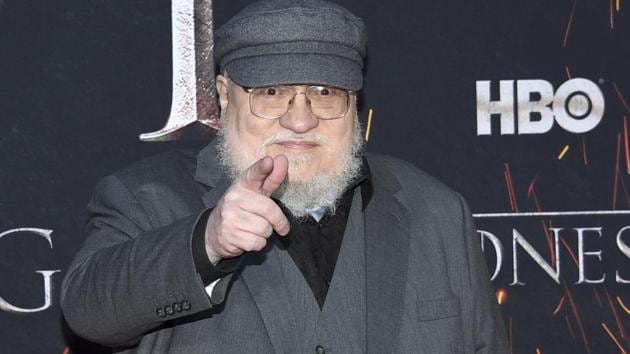 Martin, who intends on writing two more novels in his Song of Ice and Fire series, told Fast Company, "The series has been... not completely faithful. Otherwise, it would have to run another five seasons." He continued, "You know, it's complex. I'm a little sad, actually. I wish we had a few more seasons."
Martin hinted that showrunners David Benioff and DB Weiss' creative vision did not match up with his. He said, "It can also be... traumatic. Because sometimes their creative vision and your creative vision don't match, and you get the famous creative differences thing — that leads to a lot of conflict." The writer, who has contributed to previous seasons of the show, and is said to have provided the showrunners with a broad outline of his intended conclusion, said, "You get totally extraneous things like the studio or the network weighing in, and they have some particular thing that has nothing to do with story, but relates to 'Well this character has a very high Q Rating so let's give him a lot more stuff to do.'"
Several actors such as Conleth Hill, Lena Headey, Emilia Clarke, Pilou Asbaek and Kit Harington have voiced varying degrees of displeasure at how the show's final season has shaped up. Season eight is the worst reviewed of the show's run, and has some of the lowest-rated episodes in its entire history. A fan petition demanding HBO redo the season with other writers has hit almost a million pledges.
Game of Thrones returns for its series finale on Monday. Several spin-offs are in various stages of development.
Follow @htshowbiz for more