New Game of Thrones season 8 video provides inside look at White Walkers' creation
The eighth and final season of Game of Thrones will feature the most extensive use of prosthetics yet. Here's a new behind-the-scenes video.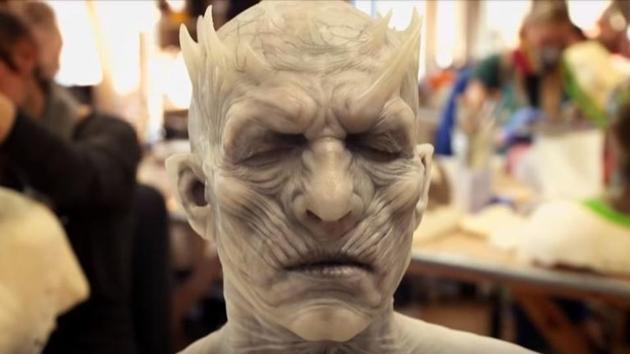 Updated on Mar 12, 2019 02:16 PM IST
A new Game of Thrones videos takes fans behind-the-scenes of the extensive prosthetics work that goes into the show, particularly in the creation of greyscale and the White Walkers. The four-minute video was shared on the official Game of Thrones social media pages on Tuesday.
"I don't think people are quite aware of how extensive it (prosthetics work) is," says Barrie Gower, prosthetics designer, in the video. "It's such a complex department and the build that goes into this is quite time consuming."
Gower explained the process in further detail, and said that it begins with the actors coming into the studio and having head casts taken. "It's lovely to see all our hard work and all these things we've built actually make it to the screen," he continued.
An average prosthetic makeup takes 'four-to-six' weeks to build, the video reveals, showing glimpses of a large team working tirelessly to achieve the show's look. Actors are sometimes required to sit in makeup chairs for sometimes up to eight hours.
Also read: Inside Game of Thrones' elaborate, record-breaking final battle scene: 750 crew, 11 weeks, icy rain, horse manure
Each year the show has got bigger, and the eighth season is the biggest yet. Back in season four, the show only had about six White Walkers that made it to the final cut. The final season of the hit HBO show will contain only six episodes, rumoured to be of feature length. The show will premiere on April 15 in India.
Follow @htshowbiz for more
Topics
Close Story