There was no growth in my character: Bhavya Gandhi on quitting Tarak Mehta Ka Oolta Chashma
Feb 28, 2017 01:58 PM IST
Actor Bhavya Gandhi explains why he left the popular comedy show Tarak Mehta Ka Oolta Chashma and talks about his future plans.
Tappu—that's how most people know him. Actor Bhavya Ghandhi, who has been part of the comedy show Tarak Mehta Ka Oolta Chashma as the character Tappu - for almost eight years - has called it quits. The 19-year-old feels there was a stagnancy in his character.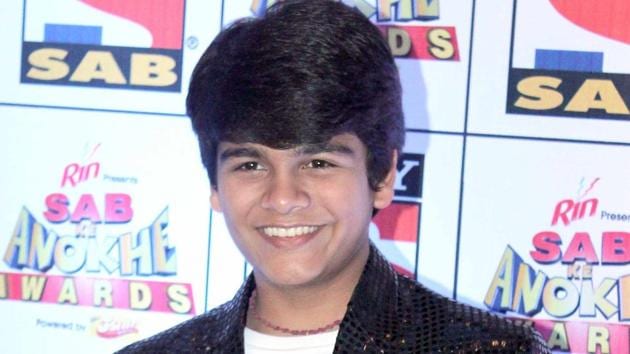 "I just wanted to do something new and different, and that's how the idea of taking a break from the show came to my mind. The major reason for me leaving the show was that I was not getting the kind of growth that a character ideally should get in a (popular) show," says Bhavya.
After a successful stint on small screen, Gandhi now aims at taking up shows and films, which will up his game and benefit his career. "Going forward, I want to take up projects, which are not repetitive of what I have already done. I am just levelling myself now. I do not have any mandate as such in terms of what will I take up or not. My motive is to do good work," he adds.
Gandhi began his career as a child actor, and was one of the highest paid among other children on television. The actor says he wanted to take a break from television but fate had some other plans in store. " When I decided to leave the show, I was offered a Gujarati movie. The shoot is almost over and just a song is left. The film is directed by Dharmesh Mehta, who directed the first 500 episodes of Tarak Mehta Ka Oolta Chasma," he says.
The young artist also has Bollywood on his mind. "I am appearing for auditions as well. I know it's a little tough, but I am enjoying the journey," he says, adding, "I don't mind people remembering me as Tappu, but I hope they accept me in other characters as well that I will play in future."
Follow @htshowbiz for more