UP Board Results 2019: Here's everything you need to know about 10th, 12th exam
UP Board Results 2019: UP Board exam results will likely be declared next week. The date of result is likely to be announced by Monday.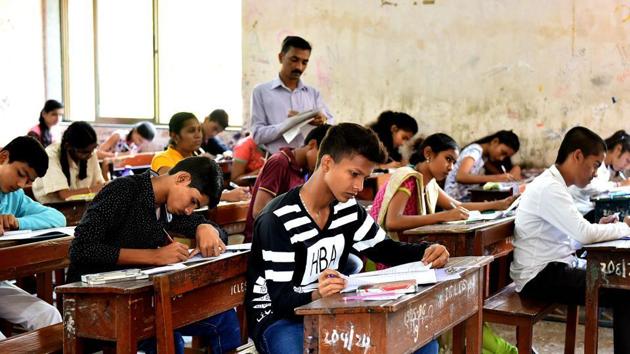 Updated on Apr 21, 2019 11:10 AM IST
UP Board Results 2019: The UP Board results for high school and intermediate exams will be announced very soon. According to the officials, the evaluation work is almost complete and the result can be declared in next week, tentatively.
According to UP Board additional secretary Shiv Lal, the work on results of high school and intermediate examinations is nearing completion. The final date for declaration of results is likely to be announced by Monday.
A senior board official informed that printing of hard copies of results was in process and would be completed by Sunday.
EVERYTHING YOU NEED TO KNOW ABOUT UP BOARD RESULTS 2019
The high school examination commenced on February 7 and concluded on February 28 while the intermediate examination started on February 7 and ended on March 2, 2019.
For the first time this year, the UP Board examinations were held in a record 16 working days.
According to UP Board secretary Neena Srivastava, who proceeded for Delhi for the finalisation of results on Wednesday, the results of High School and Intermediate examinations were almost ready and date for its declaration would be announced soon.
This year, 58,06,922 students had registered to appear in Board's High School and Intermediate examinations including 31,95,603 in High School and 26,11,319 in Intermediate exams.
Out of the total 8,354 examination centres made in all 75 districts of UP, a significant 1,314 centres were marked as sensitive while 448 centres had been marked as highly sensitive.
Owing to strict anti-copying measures a significant 6.5 lakh examinees had quit the examinations midway while 403 examinees were caught using unfair means.
A total of 68 FIRs were lodged during the examinations against centre superintendents and invigilators found promoting use of unfair means.
3.20 crore answer sheets were evaluated at 230 evaluation centres by around 1.25 lakh teachers including 1.90 crore answer sheet of High School examination by 79,064 teachers and 1.30 crore answer sheets of Intermediate by 45,732 teachers.
UP Board has implemented a five-time hike in its scrutiny application fee with immediate effect. The board has now fixed the scrutiny fee at Rs 500 per subject instead of earlier fee of Rs 100.
"The gazette notification for the hike has been issued by us. As a result, the candidates who wish to apply for scrutiny after declaration of results this year will need to pay Rs 500 per subject," said UP Board secretary Neena Srivastava.
For scrutiny of practical exam of a subject, till now a UP Board exam candidate had to submit an additional Rs 100 but for now this also the candidate will need to pay Rs 500.
(With inputs from Kenneth John from Lucknow)
Close Story
Personalise your news feed. Follow trending topics