Back to high-school: Donald Trump, Joe Biden in war of words
The vice president said he'd love to take Trump "to the back of the gym."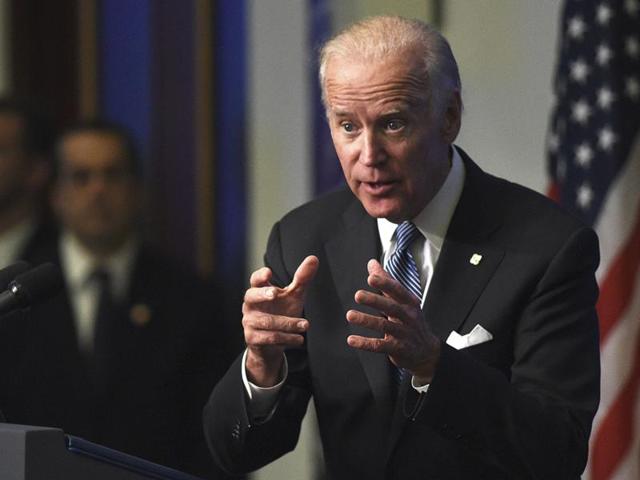 Updated on Oct 26, 2016 08:56 AM IST
Donald Trump and outgoing US vice president Joe Biden were engaged in a war of words after the latter obliquely said he would have bashed up the Republican presidential nominee had he been in high school.
Biden had said that he would like to "take Trump to the back of the gym" at an election rally in Florida.
"The press always asks me: don't I wish I were debating him?" Biden said. "No, I wish I were in high school, I could take him behind the gym. That's what I wish," he said.
The real estate tycoon was quick to respond at his own rally, saying he would love that.
"Did you see where Biden wants to take me to the back of the barn? Me. He wants to. I'd love that. Mr Tough Guy," he said in Tallahassee.
"If I said that, they'd say: 'He's violent. How could he have done that," he said. "You know, he's Mr Tough Guy. You know when he's Mr Tough Guy? When he's standing behind the microphone by himself - that's when," Trump said.
"Some things in life you could really love doing," he added.
Close Story