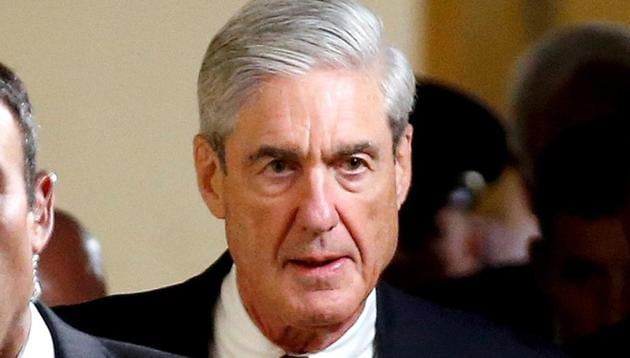 Counsel probing Russia hand in US election has multiple queries for Trump
Special counsel Robert Mueller is investigating alleged Russian interference in the 2016 presidential election, possible collusion with the Trump campaign and whether Donald Trump has unlawfully tried to obstruct the probe.
UPDATED ON MAY 01, 2018 10:28 PM IST
Special counsel Robert Mueller, who is probing Russian interference in the 2016 US election, plans to ask President Donald Trump more than four dozen questions focussed on determining if he tried to obstruct justice and if there was collusion by his campaign.
According to The New York Times, the questions are broadly along four lines — those related to former national security adviser Michael Flynn, his interactions with former FBI director James Comey, about attorney general Jeff Sessions, and Trump campaign's coordination with Russia. The first three pursue obstruction, while the fourth was about collusion.
In a tweet, Trump hit out at the "leaked" questions, falsely claiming that there were "no questions on collusion", when in fact the fourth category, comprising 13 questions, was about cooperation between the Trump campaign and Russia.
Mueller's team wants to ask Trump, for instance, about the Trump Tower meeting between his son Donald Trump Jr and a Russian lawyer who offered political dirt on Hillary Clinton. Mueller also wants to ask him about his 2013 trip to Russia, his son-in-law and senior adviser Jared Kushner's meeting with the Russian ambassador, former campaign chairman Paul Manafort's outreach to Russians, and the hacking of Democratic Party's computer network and the release of stolen material by WikiLeaks.
But the main focus of Mueller's investigation seems to be on possible obstruction of justice.
The questions indicate that investigators plan to ask Trump, for instance, what efforts were made to reach out to Flynn with offers of immunity and pardon around the time he was reported to be considering cooperating with Mueller's probe. Flynn has since pleaded guilty of lying to the FBI about his Russia contacts and is cooperating with the probe.
Mueller also wants to understand Trump's reasons for firing Comey and intends to ask if it was because of the former FBI's director's refusal to not probe Flynn or to shield anyone from the investigation. Trump has said he fired Comey for botching up the probe against Hillary Clinton and has also said the former FBI director had been lenient to his Democratic rival.
The investigators want to know about Trump's treatment of Sessions, who has been targeted on Twitter for recusing himself from the Russia probe. They are also interested in the fate of the probe itself — Trump has yet to categorically rule out dismissing Mueller.
Close