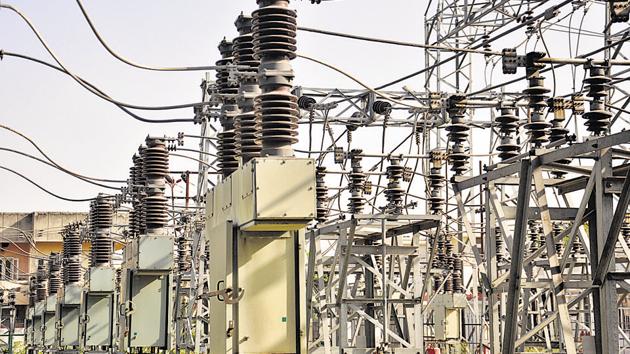 India to supply 80 MW of power to Nepal from Jan 1
India will begin supplying an additional 80 MW of power to Nepal from next year, taking the total electricity provided to the Himalayan nation to about 400 MW.
UPDATED ON DEC 30, 2016 11:16 PM IST
India will supply an additional 80 MW of electricity to Nepal from January 1 next year to help the Himalayan nation cope with an energy crisis.
Nepal's energy minister Janardan Sharma held discussions with India's minister of state for power Piyush Goyal in New Delhi on Friday, when the Indian side agreed to provide the additional power, the Indian embassy said on Friday.
Besides reviewing ties between the two countries in the energy sector, Sharma requested an additional 80 MW from India to alleviate a power shortage in Nepal because of a seasonal reduction in supply from hydropower projects in winter months, said a statement from the embassy.
The Power Grid Corporation of India Limited has installed an additional 220/132kV, 100MVA transformer at Muzaffarpur substation in India to facilitate additional power supply to Nepal through the Muzaffarpur-Dhalkebar transmission line.
Before February this year, several short-term augmentation schemes resulted in the power flow to Nepal rising from 50 MW to about 240 MW. In February, the Prime Ministers of the two countries inaugurated the first high capacity 400kV cross-border line from Muzaffarpur to Dhalkebar. This resulted in an additional flow of 80 MW, increasing the total supply to about 320 MW.
Once the supply of an additional 80 MW begins next month, the total electricity provided to Nepal from India will be about 400 MW.
Planned improvements to the Muzaffarpur-Dhalkebar line over the next few months will increase power transfer to Nepal by 300 MW to 400 MW. India is also working with Nepal to supply power through two more lines - Raxaul-Parwanipur and Kataiya-Kushaha - which are being built with grant assistance from New Delhi.
Apart from this, PGCIL has also helped Nepal prepare short-term and long-term electricity master plans for the period up to 2035. Under these plans, a number of high capacity cross-border interconnections are being considered.
Initially, these interconnections will be used to transfer power from India to Nepal. Later, with the development of hydropower projects in Nepal, these links will be used to transfer surplus power from Nepal to India.
Close