Islamic State claims responsibility for mosque attack in Afghanistan's Herat
According to authorities, a suicide bomber and a gunman killed around 30 people and left 64 wounded at a Shia mosque in Afghanistan's main western city of Herat.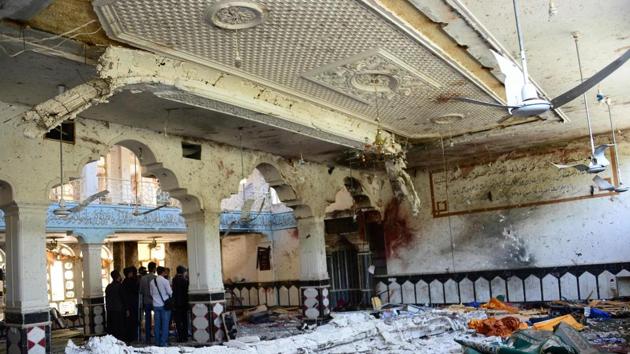 Updated on Aug 02, 2017 06:52 PM IST
The Islamic State group on Wednesday claimed responsibility for a suicide attack a day earlier against a Shia mosque in Afghanistan that left dozens dead.
"Around 50 Shiites were killed and 80 wounded in an attack by Islamic State fighters yesterday on a mosque in western Afghanistan's Herat," the group's propaganda outlet Amaq said on Wednesday.
Afghan authorities said earlier that 30 worshippers including young children were killed and 64 wounded when suicide bombers throwing grenades stormed the Jawadya mosque in the western city near the Iranian border late on Tuesday.
Provincial spokesman Jilani Farhad had said to reduce the chance for more attacks, a planned Shia protest to denounce the attack will be held just before the burial on Wednesday afternoon, rather than at a separate time and location.
Pakistan on Wednesday said eliminating the scourge of terrorism requires cooperation among states as it condemned the terror attack.
Shias , a minority of around three million in overwhelmingly Sunni Afghanistan, have regularly been targeted by IS jihadists over the last year. They accuse police and troops of failing to protect them.
Close Story
Personalise your news feed. Follow trending topics