More Pakistanis 'disappearing', says report
Updated on Dec 13, 2017 05:59 PM IST
Raza Khan, a young civil society activist, "is the latest addition to a long list of those subjected to enforced disappearances", according to a Dawn commentary.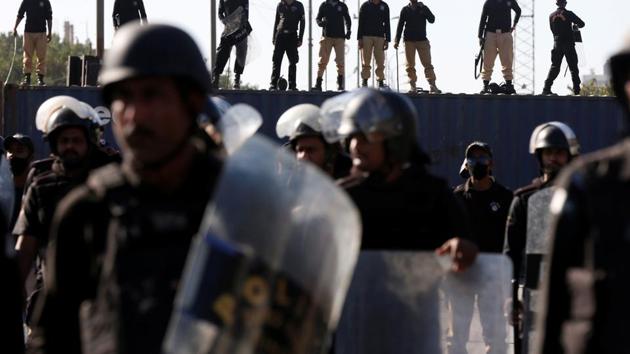 Indo Asian News Service, Islamabad |
Indo Asian News Service
More and more people are being picked up in Pakistan by security agencies "for reasons never disclosed", a commentary in a Pakistani newspaper said on Wednesday.
Raza Khan, a young civil society activist, "is the latest addition to a long list of those subjected to enforced disappearances", the Dawn commentary said.
Khan has been missing from his home in Lahore for several weeks. His family and friends believe he has been detained by the security agencies.
"His crime is that he has a thinking mind and idealises regional peace and co-existence, something that is unacceptable to the self-appointed guardians of our ideological frontiers," the Dawn said.
Khan, in his late 30s, reportedly formed a group called Aaghaz-i-Dosti, a platform to further the cause of peace between India and Pakistan. He was also active with a group working for environmental protection.
"Many more people are now being picked up from cities for reasons never disclosed. Some of them may have returned home after suffering torture, but many others have not been so lucky. No one knows what crime they have committed or are even accused of," the Dawn said.
Khan is said to be the seventh civil society activist to go missing from his home this year. In January, six bloggers and civil rights activists were picked up in Islamabad and in the cities of Punjab, the report said.
"Apart from one, who remains missing, they returned to their homes within two months after protests from rights groups and pressure from the international community.
"They were reportedly tortured in detention. Moreover, a systematic campaign was launched on electronic media accusing them of blasphemy, thus putting their lives at risk."
Last year, Pakistani security agencies allegedly abducted from Karachi Abdul Wahid Baloch, "a progressive man of letters who also worked as a telephone operator", the Dawn said.
"He returned home after four months and was so shaken that like the others he would not speak about his ordeal. Obviously, no action would be taken against those responsible for his unlawful detention."
Zeenat Shahzadi, a young journalist who was investigating the disappearance of Hamid Ansari, an Indian, was abducted by armed men in Lahore in August 2015.
"While there were recent reports that she had returned, nothing has been heard of her since. Her younger brother was so traumatized by her disappearance that he committed suicide."
The Dawn said that what was alarming was that the number of missing persons had marked a massive rise this year -- under civilian rule.
The Commission of Inquiry on Enforced Disappearances set up by the government received nearly 300 complaints of alleged enforced disappearances from August to October 2017, by far the largest number in a three-month period in recent years.
Personalise your news feed. Follow trending topics