Pakistan Supreme Court bars Pervez Musharraf from contesting elections
The Pakistan Supreme Court was hearing Musharraf's petition to contest elections after the Peshawar High Court disqualified him for life in April 2013.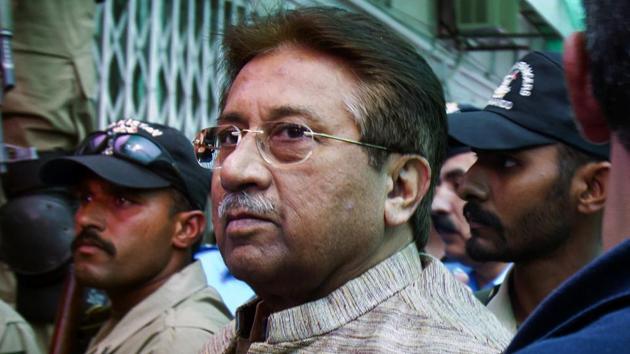 Updated on Jun 15, 2018 11:37 AM IST
Hindustan Times, Islamabad | By Imtiaz Ahmad
Former military ruler Pervez Musharraf's hopes of contesting Pakistan's upcoming general elections were quashed on Thursday when the Supreme Court withdrew its conditional permission given to him to file his nomination papers.
The court had earlier granted permission to Musharraf to file his nomination papers and contest the July 25 polls, provided the former president appeared in lower courts and contested cases against him. A four-member bench of the Supreme Court heard the case pertaining to Musharraf's return to run for the elections.
On Wednesday evening, Musharraf had requested more time through a party official to return to Pakistan. The court refused to entertain his request after granting a day-long extension to the June 13 deadline.
Musharraf, who faces charges of treason, left Pakistan in March 2016 to seek medical treatment and currently lives in Dubai in self-exile.
His counsel, Qamar Afzal, appeared on his behalf in the apex court. "I have spoken to Musharraf, he asks for more time. He plans to come to Pakistan but due to the Eid holidays and illness, he can't travel immediately," Afzal said.
"Alright, we'll adjourn the court hearing till indefinite time period, (we) will hold it on your wish," Chief Justice Saqib Nisar said.
Earlier, APML secretary general Mohammad Amjad Chaudhry confirmed Musharraf would not be appearing before the apex court on Thursday. The court had set a deadline of 2pm for Musharraf to appear before the bench hearing a petition challenging a lifetime bar on the former dictator contesting polls.
Chaudhry also said Musharraf's legal team will apply for an extension. "We will request them to set a date after Eid-ul-Fitr. If they agree, Musharraf will return," he told the media.
Close Story