Popular Pakistani Sikh activist shot dead in Peshawar
Published on May 30, 2018 12:08 AM IST
Charnjit Singh had been living in Peshawar for decades but his family hailed from the Kurram tribal region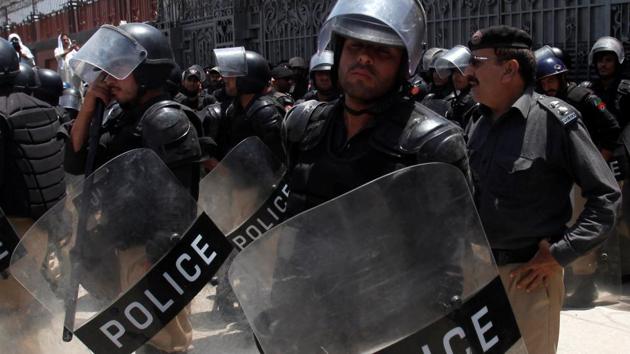 Hindustan Times, Islamabad |
Imtiaz Ahmad
A popular leader of Pakistan's Sikh minority, who was also a human rights activist, was gunned down on the outskirts of Peshawar on Tuesday.
Charnjit Singh, 52, was shot dead within his shop in Scheme Chowk area.
"An attacker shot Singh inside his shop and escaped," superintendent of police Saddar Shaukat Khan told the local media. "He died on the spot."
It was not clear whether it was a targeted killing or the outcome of personal enmity.
Singh had been living in Peshawar for decades but his family hailed from the Kurram tribal region. He owned a store in the capital of Khyber-Pakhtunkhwa province for a long time.
The murder caused panic among the Sikh community, as several of its members have been killed in different parts of the city over the past few years.
Most Sikhs living in Peshawar are members of families that previously resided in different parts of the erstwhile Federally Administered Tribal Areas who shifted to the city after the law and order situation deteriorated. Most of them run petty businesses.
Many members of the Sikh community live in Mohalla Jogan Shah, where an old gurdwara is located.
In recent years, Sikhs in some parts of northwest Pakistan have been targeted by militant groups such as the Taliban, who have forced them to pay jiziya or an Islamic tax. Members of the minority have also been kidnapped and killed.