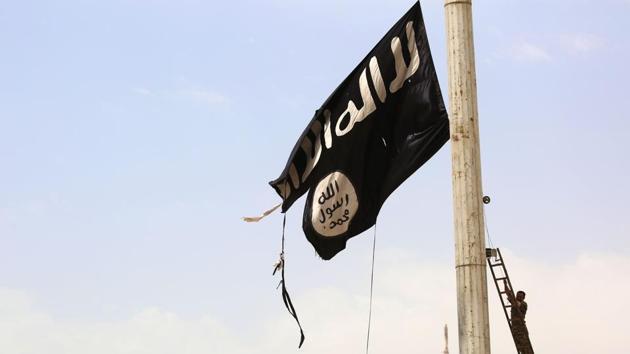 Rogue FBI woman spy married Islamic State terrorist: CNN
Daniela Greene, who joined the Federal Bureau of Investigation in 2011 and worked at its Detroit bureau, married Denis Cuspert, a German rapper turned ISIS terrorist.
UPDATED ON MAY 04, 2017 09:53 AM IST
An FBI translator with a top-secret security clearance married a key ISIS operative she was assigned to investigate in 2014, and served two years in prison before being released last year, CNN reported on Monday.
Daniela Greene, who joined the Federal Bureau of Investigation in 2011 and worked at its Detroit bureau, married Denis Cuspert, a German rapper turned ISIS terrorist, CNN said. The 38-year-old made a guilty plea to making false statements involving international terrorism and was released in August 2016.
Greene somehow fled back to the US within weeks of marrying Cuspert and was arrested on August 8, 2014, and agreed to cooperate with authorities, according to CNN. She sent emails from Syria to an unidentified person in the US showing she was having second thoughts and suggesting she knew she was breaking the law.
The report said Cuspert was known by his rap name Deso Dogg in Germany and as Abu Talha al-Almani in Syria and that he converted to Islam in 2010 after a near-death experience in a car accident.
He posted on Facebook a fake video in 2011 purportedly showing US soldiers raping a Muslim woman. The video motivated a man to carry out a terrorist attack on the Frankfurt airport, killing two US airmen and wounding two others, according to The New York Times.
He has praised Osama bin Laden in a song, threatened former President Barack Obama with a throat-cutting gesture and appeared in propaganda videos, including one in which he was holding a freshly severed human head, it reported.
"In 2012, Cuspert fled Germany, reportedly spending time in Egypt and Libya. The following year, he arrived in Syria, where he would emerge as 'ISIS's Celebrity Cheerleader,' according to a report from the Middle East Media Research Institute (MEMRI), a group that monitors various topics in the region, including violent extremism," CNN said.
The FBI, in a statement to CNN, said as a result of Greene's case it "took several steps in a variety of areas to identify and reduce security vulnerabilities. The FBI continues to strengthen protective measures in carrying out its vital work."
The agency did not identify what steps were taken and declined further comment.
Greene, who went by the nickname Dani, was born in Czechoslovakia and raised in Germany for a while before she married a US soldier at a young age and moved to the United States, according to several friends and acquaintances CNN spoke with.
She attended college at Cameron University in Oklahoma where she was on the dean's list. She then went to graduate school at Clemson University where she earned a master's degree in history.
Greene, who now works as a hostess in a hotel lounge, told CNN she was fearful of discussing the details of her case.
"If I talk to you my family will be in danger," Greene said. She declined further comment.
CNN said it was withholding Greene's location in the US and has obscured her face in photos and videos due to concerns raised about her safety.
Prosecutors characterised Greene's conduct as "egregious," deserving of "severe punishment" in court papers filed in US district court in Washington DC, CNN said.
Assistant US attorney Thomas Gillice said Greene had "violated the public trust, the trust of the officials who granted her security clearance, and the trust of those with whom she worked and, in doing so, endangered our nation's security."
Greene's 2-year sentence was less than punishments given others charged with terrorism-related crimes, the television news channel noted.
"Even failed attempts to travel to Syria and join ISIS have earned stiffer prison sentences. Americans convicted in dozens of recent ISIS prosecutions received an average sentence of more than 13 years in prison, according to an analysis in April by the Center on National Security at Fordham University," it said.
"A justice department official, however, said Greene's sentence was "in line" with similar cases, but declined to cite examples," CNN reported.
The state department declared Cuspert a "Specially Designated Global Terrorist" in February 2015 in a bulletin on the agency's website. In October 2015, the Pentagon said Cuspert was killed in an air strike near the northern Syria city of Raqqah. On August 3, 2016, the Pentagon released a statement saying Cuspert survived the airstrike.
Greene was released from a federal prison 1 day later, CNN said citing records.
Close