Six killed in Russian helicopter crash
All six crew members died in the helicopter crash in Khabarovsk, 6,000 km from Moscow in Russia. No further casualties were reported on the ground.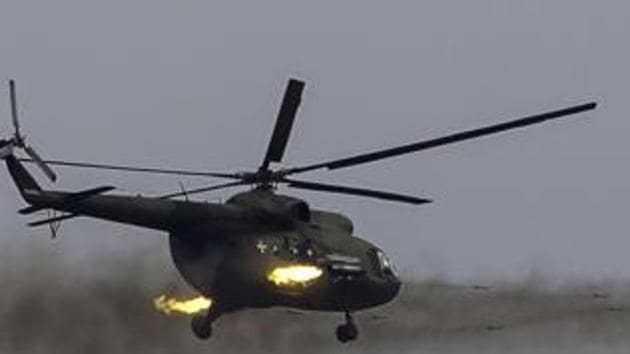 Updated on Apr 11, 2018 01:35 PM IST
Six people died on Wednesday when a helicopter operated by a local airline crashed in a city in far eastern Russia, investigators said.
The Mi-8 helicopter belonging to Vostok airline crashed on a street in the city of Khabarovsk at 11:30 am local time (0130 GMT), the Investigative Committee, which probes serious incidents, said in a statement.
The helicopter was carrying six crew members.
"As a result of the crash, there are no survivors," the regional emergency services said.
The helicopter crashed in a ravine in Khabarovsk, which is located more than 6,000 kilometres east of Moscow and is home to some 600,000 people.
No further casualties were reported on the ground.
Vostok airlines, which operates passenger and cargo flights, said the helicopter was in a training flight when it crashed around three kilometres from the landing pad and burst into flames.
Investigators said the most likely causes of the crash were poor weather, a technical fault or pilot error. They have opened a criminal investigation into possible breaches of air safety rules, and the helicopter's black boxes are being examined.
Accidents involving helicopters and small planes are frequent in Siberia and far eastern Russia, where air transport is commonly used to cover vast distances.
In November 2017, six people died when a small plane crash-landed in the Khabarovsk region. In 2016, 19 people died when a Mi-8 helicopter carrying oil and gas field workers crashed in a remote area of Siberia.
Close Story
Personalise your news feed. Follow trending topics