HT Youth Survey: Bengaluru open to live-in relationships
How progressive is your city when it comes to attitudes to sex and relationships?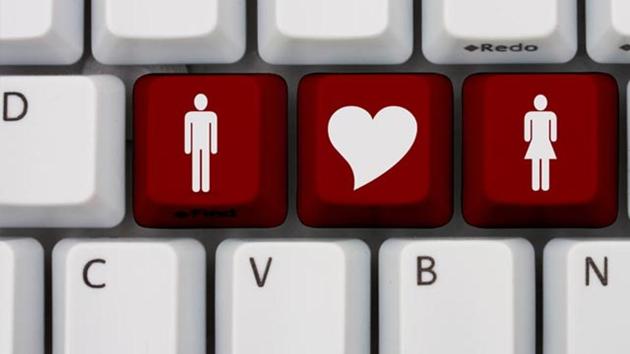 Updated on Oct 13, 2017 09:30 AM IST
Bengaluru has no problem with religion, sex toys. But it doesn't want men in kitchens.
In India's IT capital, 40.8% youth want sex toys to be easily available in markets. Just 26.3% from Mumbai agree to this and the rest, with just 1.7% from Bhubaneswar, thinking sex aids have no place in people's homes.
On a very positive note, 92.2% from the Karnataka capital say they have good friends cutting across religious lines as against all India figure of 52%. The figure is 81.5% in case of Ahmedabad.
And while 63.1% Indians say they won't go in for inter-caste marriages, youngsters from Chandigarh (56.7%), Hyderabad (50%) and Bengaluru (47.2%) have no such issues.
About 50.5% people from the Karnataka capital also won't mind being in a pre-marriage live-in relationship. In Bhubaneswar 95% youth and 94.2% in Indore give thumps down to the idea.
Despite having reservation about live-in relationships, 45% people in Kochi say there is nothing wrong in premarital sex if both the partners are in love. Youngsters from Lucknow (41.7%) too are okay with premarital sex but 95% respondents from Jaipur are against it.
Delhiites at 96.7% are strongly against making drinking age same as voting age. But Kochi with a disapproval rate of 43.3%, Lucknow with 31.7% and Kolkata with 31.6% are for it.
Gender bias is strongly prevalent in Pune, Ranchi and Patna, where 83.7%, 81.7% and 80% respectively don't like the idea of husbands helping working wives in the kitchen.
Surprisingly, 68% youth in Bengaluru too don't want husbands in kitchens. Interestingly, Bhubaneswar votes strongly in favour of wives with 61.7% - the highest anywhere in India – saying they don't mind husbands in the kitchen.
Bengaluru again reflects a bias when 59.2% youth, say they will want at least a boy child. In Indore 43.3% people are in favour of the male child. Cities where people have no problems with the sex of the child include Mumbai (88.2%) Ranchi (85%) and Pune (83.7%).
About 38% youth from Ahmedabad feel watching pornography is fine, followed by Kolkata (36.8%). Those strongly against it are 98.3% in Jaipur and Bhubaneswar and 98% in Delhi.
For more stories from HT Youth Survey 2017, click here. Send in your comments and suggestions at talktous@hindustantimes.com or use #HTYouthSurvey on social media.
Survey Methodology: India Youth Survey 2017 was carried out by MaRS Monitoring and Research Systems in 16 state capitals and major towns in India- Delhi, Lucknow, Jaipur, and Chandigarh in the north, Kolkata, Patna, Bhubaneswar and Ranchi in the East, Mumbai, Ahmedabad, Pune and Indore in the West, and Chennai, Bangalore, Hyderabad and Kochi in the South.
Target respondents were both male and female from age groups 18-21 years and 22-25 years, belonging to households with durable ownership of CTV, Refrigerator and at least two of: Car, Two Wheeler, Home computer/laptop, Air Conditioner and Washing machine. The respondent was either currently a student of undergraduate or above or employed with education graduate or above. Additionally the respondent was a regular user of internet on the smart phone and member of a social networking site. Total sample size was 5700, equally divided among men and women and the two age groups. Survey was carried out from July 10 to July 31, 2017.
Close Story