India must rejuvenate its business ties with the EU
The 14th India-EU summit has the potential to facilitate a resumption of dialogue on subjects such as renewable energy, counter-terrorism, urbanisation, education exchanges and joint development projects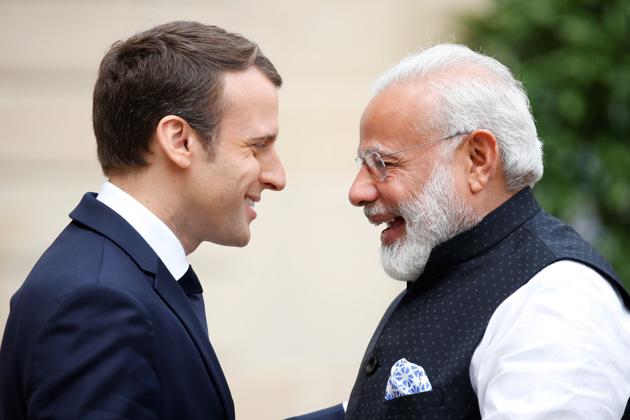 Updated on Oct 05, 2017 11:23 AM IST
The forthcoming 14th India-EU summit in Delhi has the potential to rejuvenate bilateral ties and to provide a new direction to free-trade agreement (FTA) negotiations. The EU is still one of the biggest economies in the world. It has high levels of productivity and fairly high per capita incomes. The Eurozone economic growth forecast for 2017 is 2.2%, the fastest in 10 years. This is in contrast to the last few years when Europe was seen struggling with a series of difficulties such as the Greek economic crisis, Eurozone troubles, war in Ukraine and the refugee influx. This may be good news for India. With more than $100 billion trade in goods and services, the EU is India's biggest trading partner. Compared to a huge trade deficit with China, India-EU trade is balanced. In the last 15 years, foreign direct investment (FDI) from EU member states in India has been higher than FDIs from the US, Japan, China and Russia combined. The EU has also been an important destination for cross-border investments and overseas acquisitions for Indian companies.
Although there are still uncertainties as to how Brexit will be organised, the EU is coolly preparing for a post-Brexit Europe. The rise of Right-wing populism has also been seen as a major threat to the European project. Despite some electoral gains, recent elections in Austria, Netherlands, France, UK and Germany, however, show that Right-wing political parties are still far away from being part of governing coalitions. Some populist leaders are in command in central and east Europe. And due to the influx of refugees, along with regular incidents of terrorism, Right-wing parties will continue to find some support to survive. The overall situation, however, is not alarming and a reasonable political stability is expected in major EU countries.
Following the launch of the EU-India strategic partnership in 2004, the joint action plan in 2005 and the start of negotiations on a Broad-based Trade and Investment Agreement (BTIA) in 2007, much enthusiasm was expressed on both sides. Between 2009 and 2015, however, the relationship somehow lost momentum. Many factors including a deadlock in BTIA negotiations, the global economic slowdown, crises in some Euro area economies, policy paralysis in India during UPA II and the Modi government's initial focus on the US and Asia contributed to this situation.
Things are, however, slowly beginning to change. After realising that Europeans can contribute significantly to the NDA's domestic economic agenda, the Prime Minister has made visits to Belgium, France, Germany, Ireland, Netherlands, Portugal, Spain, Switzerland and the UK. The Indo-French Rafale deal has deepened strategic engagement. After a gap of four years, the 13th India-EU summit was also held last year and resulted in an agreed agenda for action for 2020. Despite somewhat different geopolitical concerns, these interactions have brought Europe back to Indian foreign policy agenda. After realising that concluding negotiations on FTAs may take time, both started focusing on other areas. These include climate change, energy, counter-terrorism, maritime security, science and technology, development cooperation, migration and dialogues on Asia and Africa.
The 14th summit could be an opportunity to at least restart BTIA negotiations. After 12 rounds, negotiations were suspended in 2013 due to 'mismatch between level of ambitions and expectations'. In the meanwhile, India has terminated bilateral investment treaties with large number of countries, including 22 EU nations. Although investments are part of proposed BTIA, this move has created uncertainty till the time agreement is ready for implementation. The negotiations will also be affected by the final outcome of EU-UK Brexit deal. At the moment, the UK has ruled out possibility of any customs union or economic area with the EU. It means UK at best is hopeful of a separate free trade deal with the EU. So India will now have to assess an India-EU trade deal minus Britain. As UK is India's biggest export market within the EU, New Delhi and London have also indicated a fresh exercise for a separate India-UK FTA. In these circumstances, it is unlikely that India-EU FTA will be ready for implementation in the next two-three years. However, restarting negotiations will have a positive political signal and will impact overall investment climate.
The summit should focus be on issues where cooperation is already taking place and concrete results are possible. These include renewable energy, counter-terrorism, urbanisation, education exchanges and joint development projects in third countries. The EU has significant capacitates to deal with issues concerning global governance, climate change and the 2030 agenda for sustainable development. India must utilise these capacities through bilateral dialogues and consultations. Although China is an important partner of the EU, India must develop a joint strategic understanding about the Belt Road Initiative with its European partners. Working quietly on the FTA and realising concrete results in other areas can make the India-EU partnership truly strategic.
Gulshan Sachdeva is Jean Monnet chair and director, Europe Area Studies Programme, JNU.
The views expressed are personal
Close Story
Personalise your news feed. Follow trending topics