Paramilitary needs parity with the Indian Army
May 10, 2016 10:27 PM IST
Over the years, the defence forces have evolved a mechanism that takes care of the families of martyrs. This is not so for the paramilitary forces. Though many welfare schemes have been initiated to rectify this, more is needed to be done
We as a nation are quick to recognise the sacrifices and tribulations faced by the soldiers of the Indian Army, but often do not pay as much attention to the condition of paramilitary forces, whose role has increased over the past three decades.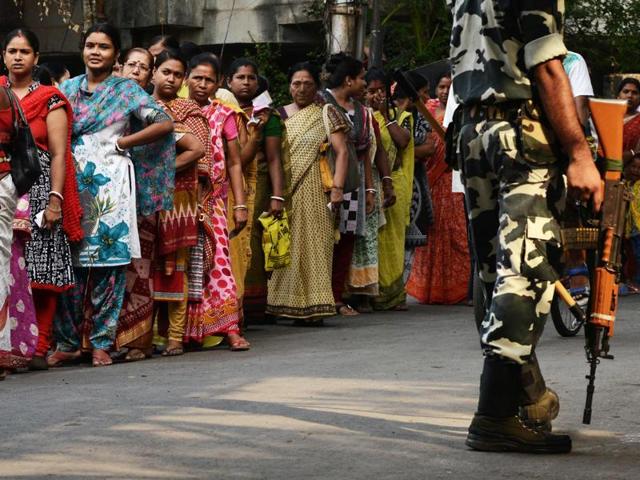 Paramilitary forces come under the direct supervision of ministry of home affairs as compared to the Army, Navy and Air Force, which come under the defence ministry.
The Central Reserve Police Force, Border Security Force, the Indo-Tibetan Border Police, Central Industrial Security Force, the National Security Guard, Assam Rifles and the Sashastra Seema Bal are among the main paramilitary forces deployed to combat insurgency and border intrusion, check communal riots and guard industrial installations. Apart from these, there is the Railway Protection Force that reports to the railway ministry.
Paramilitary forces stay on vigil 24/7 along the Indian borders and battle adverse conditions such as biting cold weather of the Northeast and the scorching heat of the Thar Desert. Though these forces were raised for maintaining internal security, their roles have diversified. They are now deployed to ensure free and fair elections, fight terrorists and Maoists, protect VIPs and assist civil administration in the event of a natural calamity.
There is an inherent lack of stability in paramilitary jobs. As the troops move from location to location, they get very little time to spend with their loved ones.
Their work and ethos are similar to the army's but their pension and retirement benefits are comparable with central government's civil employees. They miss out on the benefits that defence personnel get.
It is estimated that annually, 225 members of the paramilitary forces lay down their lives in the line of duty across India and some of the major incidents claiming their lives have taken place in the Maoist-affected areas.
Over the years, the defence forces have evolved a mechanism that takes care of the families of martyrs. This is not so for the paramilitary forces. Though many welfare schemes have been initiated to rectify this, more is needed to be done.
I decided to take up the cause of the paramilitary after I heard of the anomaly that needs to be corrected. Our organisation, the Sarojini Damodaran Foundation, has taken a small step in this direction, by providing about 300 scholarships to children of martyrs of paramilitary forces.
It is surprising that most Indians are unaware about the difference between the paramilitary forces and the Army. Many of us fail to appreciate the contribution of these unsung heroes. In such difficult times, we need to boost the morale of our heroes by appreciating their efforts and being sensitive to their needs and working conditions.
SD Shibulal is co-founder of Infosys and managing trustee of the Sarojini Damodaran Foundation
The views expressed are personal