Capricorn Daily Horoscope Today, May 11, 2023 predicts good health and wellness
May 11, 2023 12:09 AM IST
Read Capricorn daily horoscope for 11 May 2023 to know your daily astrological predictions. As a Capricorn, your biggest strength is your diligence.
Daily Horoscope Predictions says, time to Manifest the Manifestations of the Universe!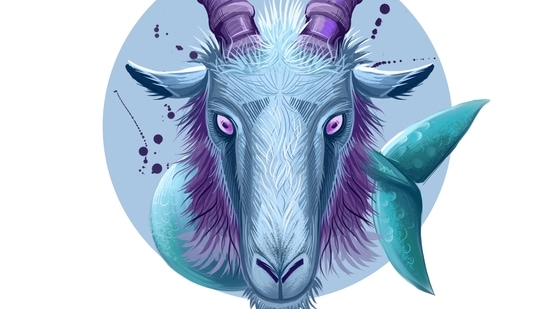 Are you ready to take your destiny into your hands? This day could be your perfect opportunity to do just that and transform your life!
All the different aspects of life - love, career, money and health, need to be looked at in order to manifest the great life you have the potential for. Use this day to take the time to connect with the true inner desires that are waiting to be unlocked. Listen to your intuition and what is most meaningful for you. Start believing that you have the capacity to make this transformation and that this is the day you start.

Capricorn Love Horoscope Today:
With the energy of the universe supporting you, take time to understand what true love is to you. Ask yourself the hard questions about relationships, family, and yourself. Determine what you are looking for and the values you want to uphold in order to manifest your true ideal of love. Feel into the openness that exists within and allow the real, most perfect version of yourself to shine through. As a Capricorn, trust yourself and your capabilities in manifesting what you deserve and nothing less.
Capricorn Career Horoscope Today:
As a Capricorn, your biggest strength is your diligence. Use that strength to follow through on the creative visions that may have been floating in your head and heart for a while now. Investigate how to take your career aspirations to the next level and utilize your ability to take the hard steps needed to get there. This is your chance to create an amazing career and a life full of purpose and meaningful work.

Capricorn Money Horoscope Today:
What are your true financial desires and goals? Utilize your sensible and intuitive Capricorn energy to understand your relationship to money and all the possibilities available. Money has the potential to open many doors and be used for creativity and self-expression. If you can visualize your end goal and set some intentions towards getting there, there will be much less obstacles and frustrations in the long run.

Capricorn Health Horoscope Today:
Health is wealth. With the alignment of the universe, now is the perfect time to listen to what your body needs in order to thrive. This could include getting outside and reconnecting with nature, finding creative ways to exercise or changing your diet. Trust that the perfect balance is available for you if you can tap into the strength and inner resilience you already possess. Take the necessary steps and make healthy decisions so that you can create and sustain a life full of vitality.
Capricorn Sign Attributes
Strength: Intelligent, Practical, Trustworthy, Generous, Optimistic
Weakness: Persistent, Stubborn, Suspicious
Symbol: Goat
Element: Earth
Body Part: Bones & Skin
Sign Ruler: Saturn
Lucky Day: Saturday
Lucky Color: Grey
Lucky Number: 4
Lucky Stone: Amethyst
Capricorn Sign Compatibility Chart
Natural affinity: Taurus, Virgo, Scorpio, Pisces
Good compatibility: Cancer, Capricorn
Fair compatibility: Gemini, Leo, Sagittarius, Aquarius
Less compatibility: Aries, Libra
By: Dr. J. N. Pandey
Vedic Astrology & Vastu Expert
Website: https://www.cyberastro.com
E-mail: caresponse@cyberastro.com
Phone: 9717199568, 9958780857
"Exciting news! Hindustan Times is now on WhatsApp Channels
Subscribe today by clicking the link and stay updated with the latest news!"
Click here!