Career Horoscope Today, February 14, 2023: Career advancement for these signs
Feb 14, 2023 03:00 AM IST
Daily Horoscope Today, 14 February 2023: Get daily career astrological predictions that will help you prosper at your workplace.
Aries: You will feel more confident and determined in your career path. Your leadership skills and natural energy will shine, making you a valuable asset to your team. However, it's important to not let your impulsive nature get in the way of achieving your goals. You may have some unexpected expenses arise, but try not to panic. Be mindful of your spending and focus on finding creative ways to save.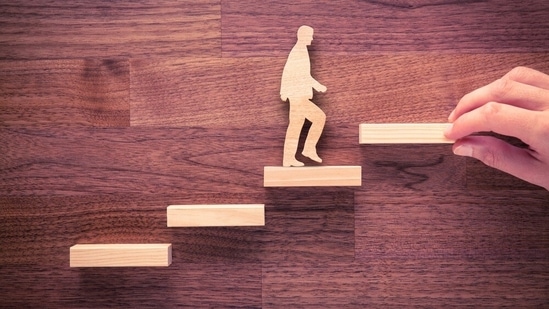 Taurus: It's important to be adaptable and open to new opportunities. Trust in your skills and abilities, and don't be afraid to take on new challenges. In terms of money, you may find yourself feeling more secure in your financial situation. Use this as a chance to focus on long-term planning and saving for the future. For those in business, it's a good day to focus on networking and building connections.
Gemini: Today may bring some exciting developments in your career. You may be approached with a new project or opportunity to showcase your skills and creativity. Trust in your intuition and don't be afraid to take risks. Be mindful of your spending and try to avoid impulsive purchases. For those in business, you may be able to make progress on projects by working with others and collaborating effectively.
Cancer: You may find yourself feeling more confident and assertive in your career. Trust in your instincts and don't be afraid to take the lead on important projects. However, it's also important to be mindful of your own limits and avoid taking on too much. Those in business may be able to form new partnerships or gain valuable insights from others in their industry.
Leo: Today will bring new opportunities for career advancement and financial growth. You may receive an unexpected proposal for a new project that requires your expertise and experience. However, be cautious with your investments and spending, as there may be hidden costs and unexpected expenses. You may also find yourself having to work hard to make a good impression, so be prepared to put in the effort.
Virgo: You may encounter challenges in your career as deadlines are approaching and you may feel overwhelmed. However, your hard work and dedication will pay off in the long run, as you may receive recognition and rewards for your efforts. On the financial front, it is advised to keep a tight hold on your purse strings. This is a good time to focus on saving and budgeting for your future.
Libra: Today, you may find yourself in a new role or position that requires more responsibility and teamwork. You may also be asked to take the lead on a project, so be confident and assertive. On the financial front, it is a good time to focus on your investments and be strategic with your spending. You may also encounter unexpected opportunities for growth, so be open-minded.
Scorpio: You may be asked to do things today that are beyond of your comfort zone and require you to take on additional responsibility in your employment. This is actually a fantastic chance for learning and progress, so don't let any fear hold you back. There is the potential for unforeseen monetary costs and risks. Prioritize safety and predictability over taking chances with your money.
Sagittarius: You are feeling optimistic and confident, which will be reflected in your financial dealings. Your natural charm and charisma will make it easier for you to negotiate deals. You are likely to receive some unexpected financial gains, which will boost your confidence further. Your sense of adventure and creativity is likely to lead you in a new direction, which could result in an exciting new opportunity.
Capricorn: You can expect a busy and productive day. Your attention to detail and discipline will also help you to manage your finances effectively, and you should take advantage of this to invest in a long-term project that you believe in. Your ambition and determination are likely to pay off, and you may find yourself in the position of leadership. Use your influence wisely, and take control.
Aquarius: You are in a position to take calculated risks, so don't be afraid to make the most of the day's positive energy. Your independent streak and innovative thinking will help you to stand out from the crowd, and you may be offered a chance to collaborate on a new project. Your financial situation is likely to improve. You should use this money wisely, and consider investing in a new venture or idea.
Pisces: Your emotional intelligence will help you to form strong connections with others, and you may find yourself working on a project that you are passionate about. Your hard work and dedication are likely to pay off, and you may receive recognition for your efforts. Consider making a long-term investment in a cause you're passionate about. You are in a safe and secure place; take advantage of the positive vibes.
----------------------
Neeraj Dhankher
(Vedic Astrologer, Founder - Astro Zindagi)
Email: info@astrozindagi.in, neeraj@astrozindagi.in
Url: www.astrozindagi.in
Contact: Noida: +919910094779